0 Isle of Anglesey Diaspora around the world
See one of our recent Ireland101 Tribe Gatherings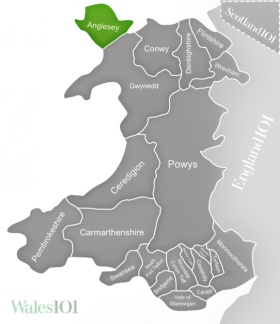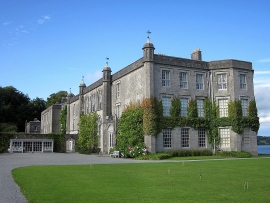 "03 Plas Newydd Anglesey" by Waterborough - Own work.
Licensed under Creative Commons Attribution-Share Alike 3.0
via Wikimedia Commons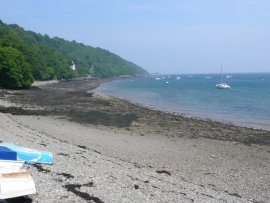 "Anglesey Coast - geograph.org.uk - 1367265" by Nigel Mykura - From geograph.org.uk.
Licensed under Creative Commons Attribution-Share Alike 2.0
via Wikimedia Commons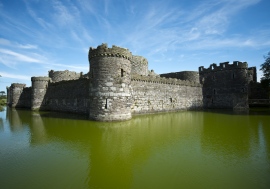 "Beaumaris Castle (8074243202)" by Steve Collis from Melbourne, Australia - Beaumaris CastleUploaded by russavia.
Licensed under Creative Commons Attribution 2.0
via Wikimedia Commons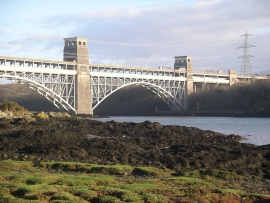 "Brittania Bridge Train crossing 3".
Licensed under Public domain
via Wikimedia Commons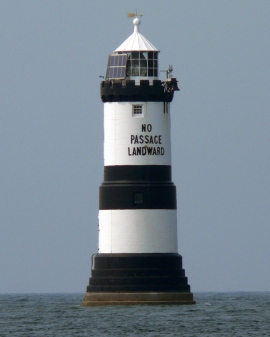 "Penmon Lighthouse off Anglesey" by Alistair young - Lightouse Off Anglesey.
Licensed under Creative Commons Attribution 2.0
via Wikimedia Commons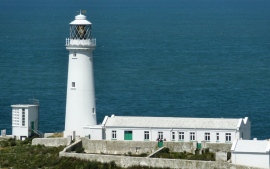 "South Stack Lighthouse Anglesey" by Wehha - Own work.
Licensed under Creative Commons Attribution-Share Alike 3.0
via Wikimedia Commons
Anglesey 101 - The Unspoilt Welsh Island
Anglesey is the biggest Welsh island and has the second highest percentage of Welsh speaking inhabitants in the whole country. Found off the north west coast of Wales in the Irish Sea, it is connected to the mainland by the Menai Suspension Bridge and Britannia Bridge. However, it is better known as an Area of Outstanding Natural Beauty (AONB). With 220 miles of unspoilt coastline, the island boasts towering cliffs and many species of seabirds. That's not even mentioning the beautiful sights inland – from lakes, estuaries and marshes to grass dunes and mossy headlands.
It is a very popular spot for British tourists, especially in the summer months. In the 19th century the island attempted to attract tourists by naming one of its villages Llanfairpwllgwyngyllgogeryc-hwyrndrobwllllantysiliogogogoch, the longest name for a village in Britain. These days however, they are drawn to the natural beauty, picturesque towns and rich history. There are several prominent towns in Anglesey, including the walled town of Beaumaris. Here you will find the castle of Edward I, protected by a grand moat and The Olde Bull Restaurant, which was frequented by Charles Dickens and Dr Samuel Johnson, as well as being the headquarters of Oliver Cromwell. Another point of interest in Beaumaris is Henllys Hall, which was once a mansion but now is a stunning hotel. The manor is set in 120 acres of picturesque countryside and a big draw to this particular hotel is the 18-hole golf course. It's not just your standard course, it boasts two PGA gold professionals on hand, both sea and mountain views and of course a fully functioning clubhouse.
Of course there is more to the island than history and golf. The award-winning beaches are perfect for horse, or sailing a boat. Sunbathing and paddling are valid options too, but it's always good to have a back up plan when you are in the UK! There is a network of cycle routes, which meander past the island's many monuments. Set to the breathtaking backdrop of the Snowdonia mountain range and vertical sea cliffs, the paths are surprisingly flat. The north west of the island is the perfect spot for wildlife enthusiasts as Holyhead Mountain attracts lots of bird life. Up here you'll find South Stack Cliffs RSPB Reserve in Holyhead, which is known for its magnificent (and easily accessible) views. Clear and organised paths help hikers navigate the rugged terrain, but there are also roads to the highest points if you are less mobile. In addition to the standard seagulls, you might be able to spot some falcons or if you're lucky, dolphins!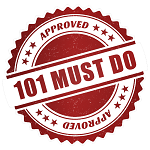 Our list of '101-Must-Visit' Locations
Our team of researchers and genealogists at has put together the following '101-Must-Visit' locations and trips for you for Isle_of_anglesey. We only pick the best locations to visit, dine in or stay at, and the best ancestral research resources we can find in that area. Enjoy!