194,388 Denbighshire Diaspora around the world
Our in-person family gatherings
Ireland's President Higgins family message
Our TEDx talk about family gatherings
It may not attract as many visitors as its action-packed neighbours Gwynedd and Conwy, but Denbighshire in north east Wales has no shortage of historic, cultural and natural delights. From ancient castles to pretty beaches and a range of wildlife-packed hills, this lesser-known county enchants all who choose to visit.
On the coast, the two towns of Rhyl and Prestatyn offer the classic British seaside experience. Rhyl is particularly popular with families thanks to its waterpark and aquarium, while Prestatyn's expanse of sand is a wild and wonderful place for a walk. In a nearby Prestatyn residential cul de sac, a secret awaits: the small remains of a Roman bathhouse, built around AD 120. Look closely and you'll see the ancient pipework.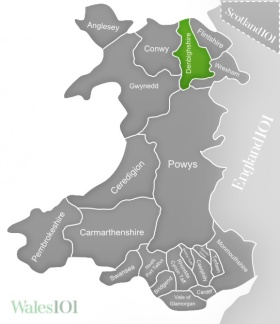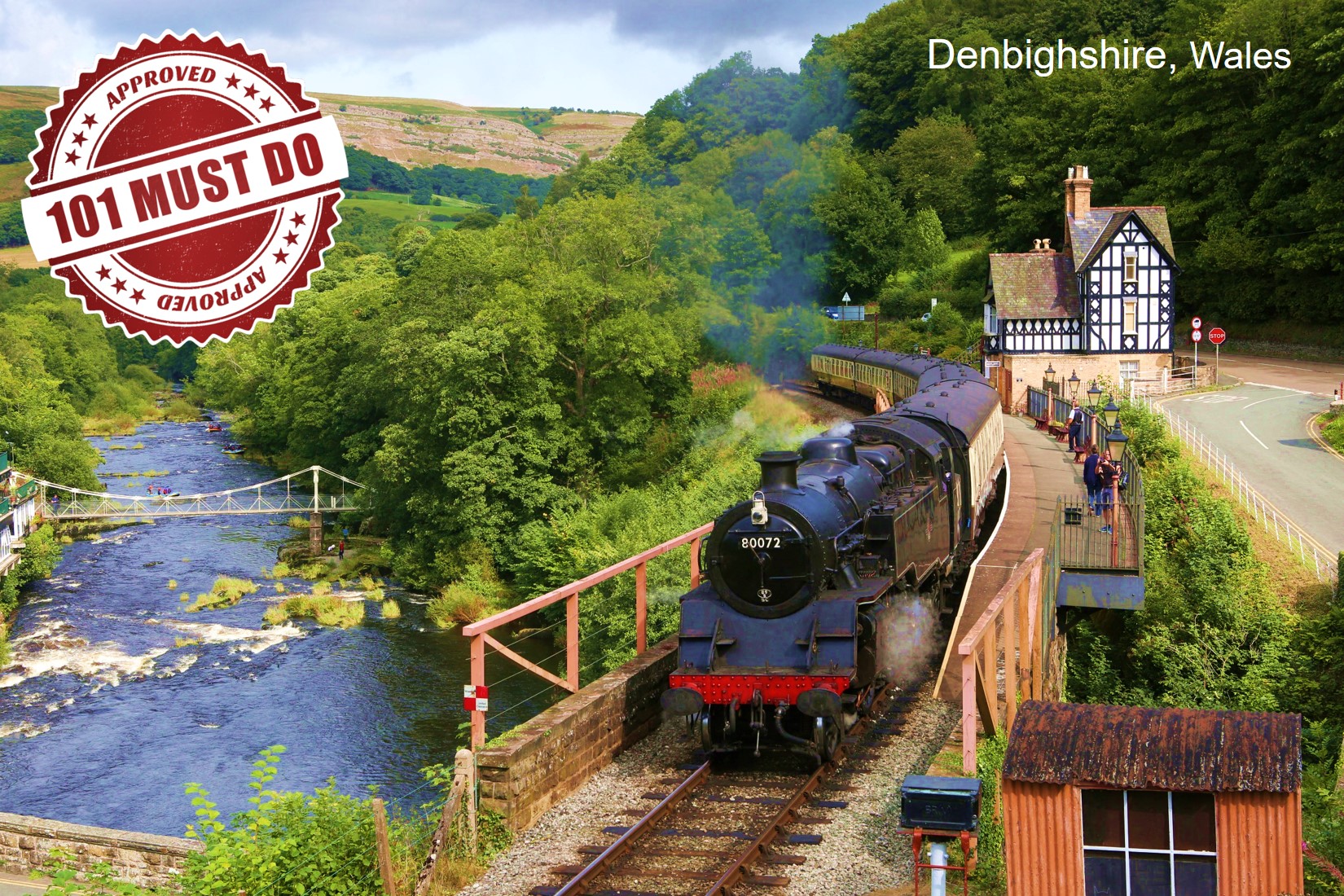 Take a detour south of the coast to discover Dyserth Waterfall, a 70ft narrow cascade that flows at its best just after rainfall. Bring a picnic to enjoy lunch with a view. The chunky medieval walls next to the falls are said to have once supported a water wheel, but the true history remains a mystery.
Nearby you'll find Bodrhyddan Hall, a grade I-listed 17th-century country house (that had a 19th-century facelift) set within 12 acres. If you're here in summer, it's worth joining a house tour to see the collection of artifacts (including a 3,000-year-old Egyptian mummy!) and wander the exquisite formal gardens.
A five-minute drive from here lies Rhuddlan Castle, a 13th-century marvel of concentric design, commissioned by Edward I, the English king who tried to subdue Welsh rebels by colonising the north and building numerous strongholds. Today, visitors can wander the well-preserved ruins and enjoy views across the River Clwyd – the path of which was altered by the king in order to build the castle.
Whether you're a road tripper, cyclist or avid hiker, you'll love traversing the Bwlch Pen Barras mountain pass. Sitting within the Clwydian Range and Dee Valley Area of Natural Beauty (one of only five in Wales), the road sits 360 metres above sea level and is a great place to spot wildlife such as kestrels, black grouse, weasels, crows, and skylarks – just to name a few. It's also a popular access point for walkers venturing to Moel Famau, the range's highest point.
Save time for a day exploring Denbighshire's county town, Ruthin. The town's 800 years of history have shaped the streets and are apparent in the charming architecture (the best can be found on Castle Street). Visit Ruthin Gaol Museum to see what life was like in a Pentonville-style prison during the Victorian era – free audio guides help bring the bleak place to life and describe the numerous failed and successful escape attempts.
12 miles south of Ruthin, a little unassuming church hides a most fabulous interior. Despite being created during the 17th century, when puritanism reigned, this private chapel – which has been left practically untouched – features fascinating elaborate carvings, decorative tiles and ornate decorations.
When in Denbighshire, don't miss a trip to Llangollen. It's a popular pitstop for walkers tackling the Offa's Dyke Path, and in July it receives a huge influx of visitors who come to attend the International Musical Eisteddfod and Fringe Festival – a key Welsh cultural event. From here, it makes sense to pop over to Wrexham County to see Pontcysyllte Aqueduct. Towering 125ft above the River Dee, which flows east from Snowdonia, this World Heritage Site was completed in 1805 and is the highest canal aqueduct ever built. Walk over it or join a canal boat tour for epic views of the surrounding countryside.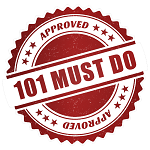 101 Must-Do' ways to live your regional connection.
Our 101 team have been working with local tourism, business, community and Council initiatives to bring you some of the best ways for you to live your connection to Denbighshire.