194,388 Denbighshire Diaspora around the world
See one of our recent Ireland101 Tribe Gatherings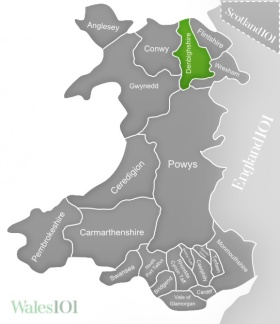 Denbighshire offers a variety of things to the visitor. It is rich in history, like most regions of Wales, offers you plenty of ruins and chapels to visit, but also offers you an area of outstanding natural beauty, some very good, well known resorts, water parks, and plenty of craft centres. People who love indoor activities will have just as much fun as people who prefer to spend most of their time outdoors. The main draw is the sunny climate, as it makes the exploration of the many historic sites a lot nicer than wandering around in the rain!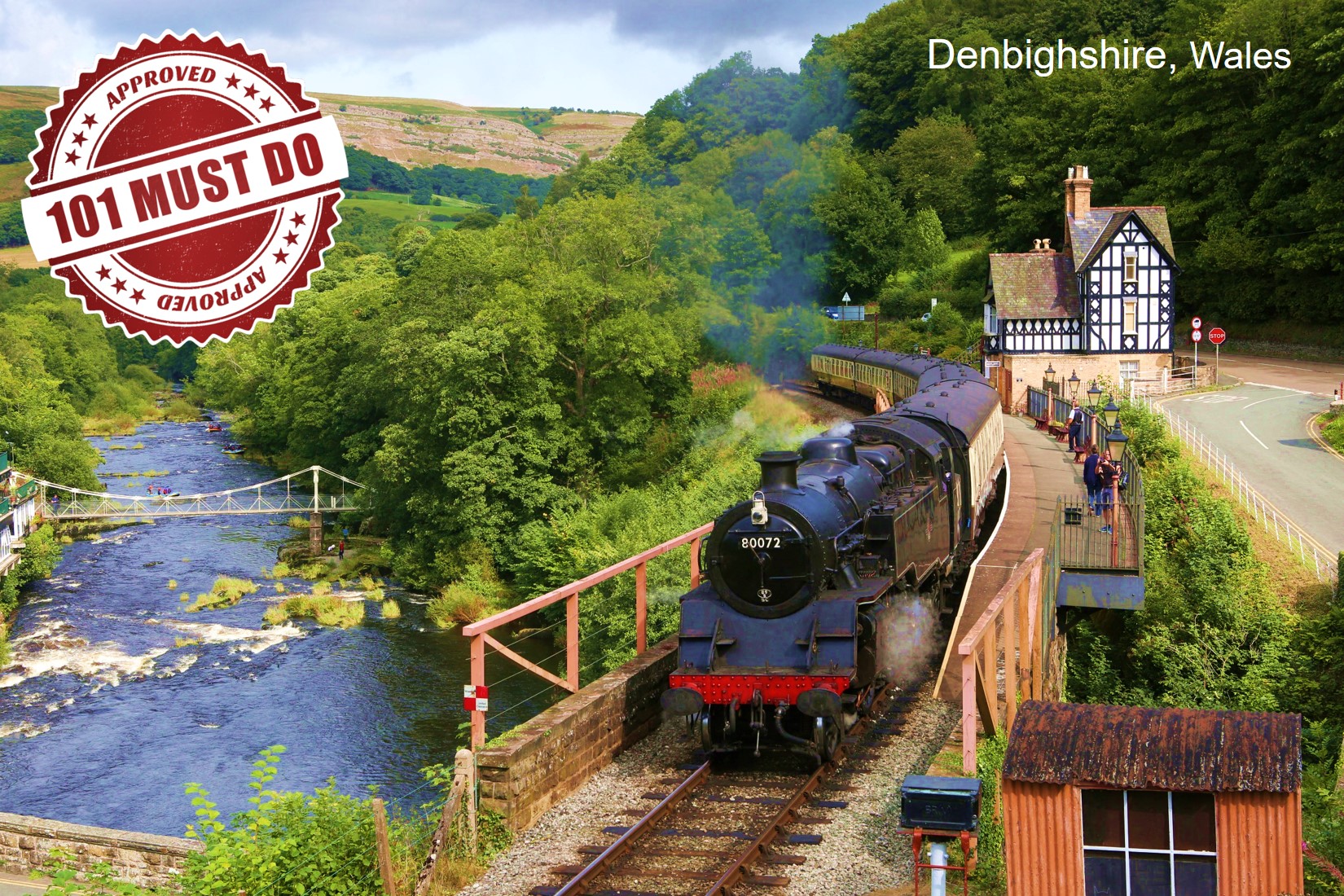 Rhuddlan Castle – a special place
There are various ruins in Denbighshire, but if you have the chance then Rhuddlan castle is the one you should definitely put on your list. It's even worth making a detour for it. It is a very impressive castle, and unlike many other ruins, this one is still in a rather good condition, and you can even climb up the walls to have a look at the view from the top of the massive castle walls.
Rug Chapel – not much from the outside....
...but once you go into this little chapel, you'll be glad that you did! The outside of the chapel doesn't really look like much, but the inside is quite impressive. The best thing to do is just sit down on one of the pews and take it all in. Imagine the people that have been in that chapel in the past. What would their thoughts have been? And what are your thoughts? It's a good place to just have a bit of a break for your own soul, and it doesn't matter what your own religion is!
Bwich Pen Barras (also known as Iron Gate)
This area has officially been named an area of outstanding natural beauty in 1985. There are eight areas like this in Wales, and they all have a special status of protection. When you arrive there, you will also soon know why. Bwich Pen Barras did not get the name area of outstanding natural beauty for nothing. The pass does not only offer fantastic views, but you will also be able to watch plenty of wildlife like Kestrels, black grouse, weasels, crows, and skylarks – just to name a few.
Dyserth Waterfall
This waterfall is about 70 feet high and just spectacular. Combine the visit to the waterfall with a general visit of the area. There are plenty of great walks around the waterfalls, and it is easy to reach by foot from the local village (Dyserth).
Llangollen
Musicians and singers from over 50 countries come to the Llangollen International Musical Eisteddfod, but the little town is not only famous for its festival. It is probably one of the best places you can visit in Denbighshire. There is so much to do that you most likely won't be able to fit everything in if you can only stay for a short time. One quite unique attraction for visitors (and the local people enjoy it, too) is the trip on a boat that is pulled through a canal by a work horse! Another very popular attraction is the town's railway station. It has recently been restored, so it's even more attractive. If you fancy a ride on a steam train, then Llangollen also had that on offer! In addition, there are plenty of historic sights within Llangollen and in the area around the town.
Prestatyn & Meliden
Once a Roman settlement (because it was the gateway to North Wales coast and thus a convenient place to use), Prestatyn is now a wonderful gateway for people who love walking. It actually has been the first Welsh town to receive the badge "Walkers are welcome". Whether you are looking for a challenging walk, or would just like to stroll through some lovely areas, you can find both here (and everything in between, too). Prestatyn and Meliden have been inhabited since prehistoric times, and if you are interested in the history of people through time, then there are some excellent places where you can learn more about just that. There are also remains of a Roman bath, and a mound that has once been the site of a wooden castle in the 12th century. As you might think, there's nothing left of the castle, but the site itself is still worth a visit.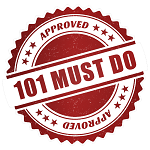 101 Must-Do' ways to live your regional connection.
Our 101 team have been working with local tourism, business, community and Council initiatives to bring you some of the best ways for you to live your connection to Denbighshire.