253,212 Gwynedd Diaspora around the world
See one of our recent Ireland101 Tribe Gatherings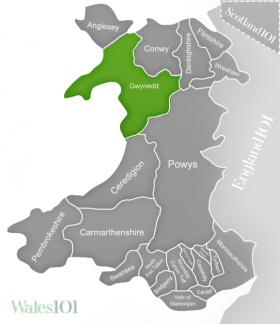 Highlights of the Gwynedd area in north-west Wales include Snowdonia National Park and the Llyn Peninsula. Many people's favourite place is the Snowdon mountain, where you can take a little steam engine all the way to the summit.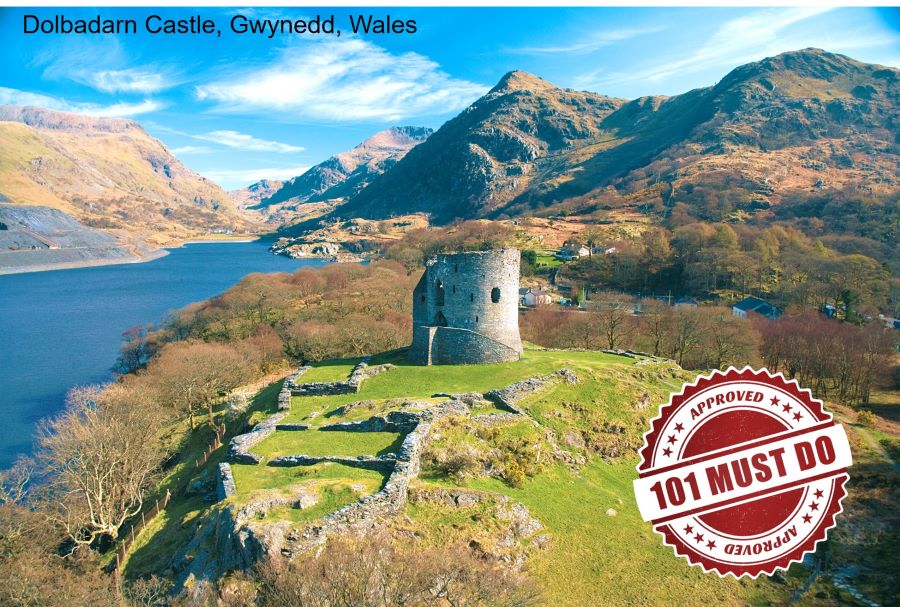 (c) Crown Copyright
Simply named, Blue Lake, it is exactly what you'd expect. Normally quiet, it is a very peaceful place to relax and take in the atmosphere. The wonderful views of Cardigan Bay on the hike up make you forget about the steep climb and your aching calf muscles, and you are thoroughly rewarded once you reach the lake and can revel in its stunning beauty. Located in an abandoned slate quarry, you enter the lake through a small tunnel leading into a deep open cavern. Some people do choose to take a swim in the waters, but be warned it is very deep (legend says bottomless) and extremely cold!
The Llyn Coastal Path in the Llyn Peninsula takes you along beaches and past little villages. The headland walk gives you views across to Abersoch with information points listing all the mountains. One of the prettiest beaches in the Peninsula is Porthor, otherwise known as the Whistling Sands Beach. It is named as such because as you walk across the fine, white sand, it makes a whistling noise.
Snowdonia National Park is 823 square miles and was the first designated National Park in Wales (1951). The mountain ranges in the park include Moel Hebog, Mynydd Mawr, Nantile Ridge, Moel Siabod, Cnicht, Moelwynion, Blaenau Ffestiniog, Cadair Idris, the Tarren range, Dyfi Hills and the Aran range. Snowdon Massif, Glyderau and Carneddau are the highest mountains in Wales and include all of Wales' 3,000 foot mountains. Aran Fawddwy is the highest mountain in the UK south of Snowdon. The mountains of Rhinogydd, Arenig, Migneint and Rhobell Fawr are not popular with tourists due to their remoteness.
Snowdon mountain is the most popular, probably because there is a way to the top for everyone. The Llanberis path is a gradual walk to the top, and a more difficult climb in the Crib Goch route. An even easier route that the Llanberis trail is to catch a ride on the Snowdon Mountain Railway, either on one of its steam engines or diesel engines. Built in 1896, it has been offering visitors the same uninterrupted journey up to the top since then. Once you reach the peak you will experience what is feels like to be on top of the world!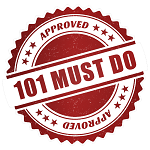 101 Must-Do' ways to live your regional connection.
Our 101 team have been working with local tourism, business, community and Council initiatives to bring you some of the best ways for you to live your connection to Gwynedd.