270,073 Powys Diaspora around the world
See one of our recent Ireland101 Tribe Gatherings
Powys is a county in mid-Wales named after the Kingdom of Powys, which was formed following the Roman withdrawal from Britain. The main focus in this area now is the Brecon Beacons National Park, where you'll find waterfalls, countryside and mountains.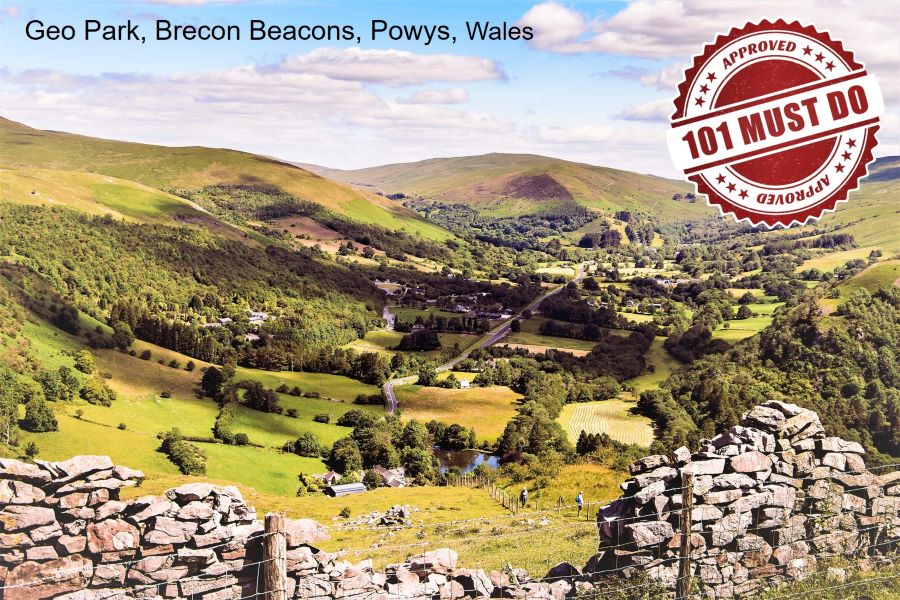 (c) Crown Copyright
A big attraction in this part of Wales is the Brecon Beacons National Park. Pen-y-Fan Mountain is the highest in South Wales at just under 3,000 feet. There are a few different routes you can take to climb this peak, with varying difficulty levels. On your journey you'll experience steep climbs, stream crossings and fantastic views from the top. Another highlight of this National Park is the Sgwd yr Eira waterfall. It involved a peaceful walk through the countryside with a slight climb down to the waterfall. There is a ledge behind the waterfall where you can peer through the curtains of cascading water.
Not everything at Brecon Beacons National Park involves climbing or walking. Boat trips down the Monmouthshire and Brecon Canal are available. Opened in 1812, the waterway is 42 miles long. The boat journey takes you past beautiful scenery, quaint villages, lochs and bridges and pubs. There are also lots of opportunities for horseback riding, gorge walking, caving, rock climbing expeditions when visiting the national park. Tours can be guided, or if you are experienced in either sport, it is possible to take horses out for a few days and plan your own adventure.
The Hall at Abbey-Cwm-Hir is a 52-roomed Gothic Revival Mansion surrounded by 12 acres of gardens. The public tours take you through the stunning interiors and point out the architecture and collectables that are housed here. In the gardens you will find a waterfall, lake, walled garden, woodland walks, terraces and courtyards. If you happen to visit over Christmas, all 52 rooms are decked out with individual themes for Christmas.
The Judge's Lodging Museum has been left pretty much as it was, as if the Judge could walk back in at any second. Visitors can walk through the building wherever they want, as none of it is fenced off by ropes, giving it a very authentic feel. The old cells seem like they could be filled with prisoners at any moment, and the courtroom could be called to session. Gas lamps are scattered around everywhere, giving you an idea of how they lit the building. All the drawers and cupboards are left unlocked for you to nose through until your heart is content, making it quite the unique museum.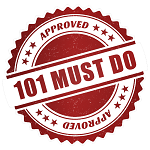 101 Must-Do' ways to live your regional connection.
Our 101 team have been working with local tourism, business, community and Council initiatives to bring you some of the best ways for you to live your connection to Powys.