369,117 Caerphilly Diaspora around the world
See one of our recent Ireland101 Tribe Gatherings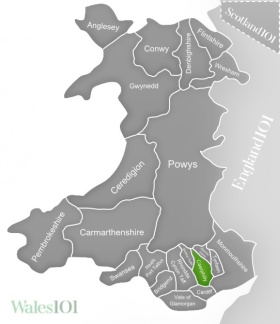 Caerphilly is situated in the southern end of Rhymney Valley and is separated from the Cardiff suburbs of Lisvane and Rhiwbina by Caerphilly mountain. In this region of Wales you will mainly find beautiful valleys and scenic countryside, alongside local heritage at Caerphilly Castle. There are lots of country retreats here too, a chance to explore the land on horseback or perhaps put your feet up and indulge in a spa day.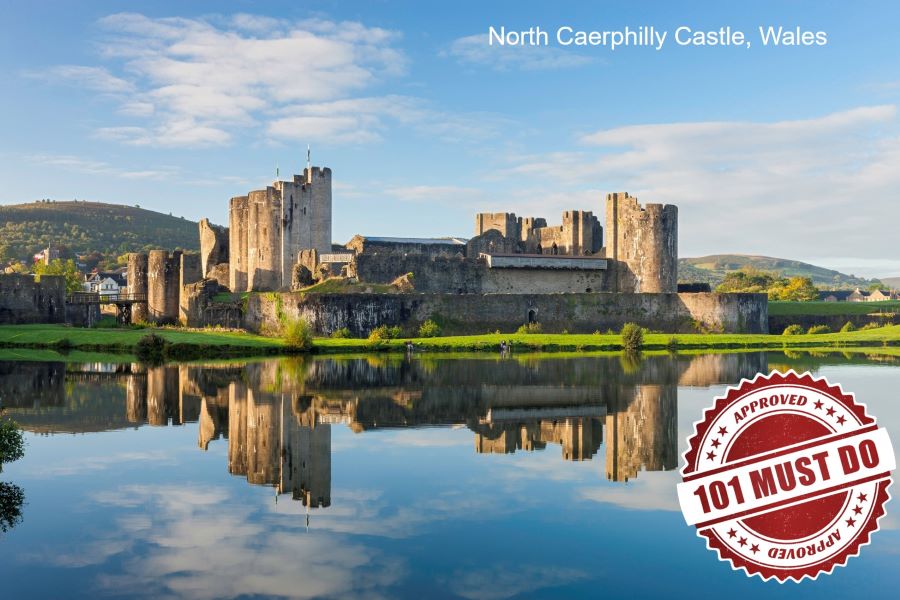 (c) Crown Copyright
Caerphilly Castle lets the imaginations of its visitors run wild. The use of film and sound techniques help conjure up images of the lives of former inhabitants. As you pass through the great hall, sounds of feasting fill the air and a video of fire plays in the fireplace. The majestic moat is one of the features that impresses visitors the most, and giving a sense of how the castle was protected in its glory days. Some of the rooms have also been updated, for example the giant table that is a seemingly a giant iPad. With the flick of a finger you can open an ancient scroll, or explode a casket on a map of the grounds.
Llancaiach Fawr is a restored gentry manor where the staff are dressed up in costume as if they were living and working in 1645, in order to encourage visitors to engage in their world. Fires crackle, candles flicker and the sounds and smells of domestic life allow you to transport back to the 17th century. Here you will learn stories of those living during the Civil Wars.
Mountain View Ranch offers fun adventures for all the family. There are woodland walks, a ranch bootcamp, segway trails, a play area, a cowboy themed sand pit, Indian Village, fairy forest, various obstacles for children such a high ropes and a zip line, canteen with hot food and drink. If the weather isn't great, you can hide out inside the cosy lounge by the log fire while enjoying one of the board games or books.
Parc Penallta is another great place if you want to get some fresh air while in Caerphilly. The paths are easy to follow, and you can walk all the way up to the summit. The landscape architecture of the gardens is beautiful and if you hike to the top, there are lovely views of the valleys; plus it is a great spot to fly a kite should you be so inclined.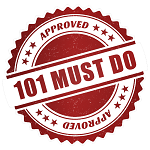 101 Must-Do' ways to live your regional connection.
Our 101 team have been working with local tourism, business, community and Council initiatives to bring you some of the best ways for you to live your connection to Caerphilly.