191,965 Monmouthshire Diaspora around the world
Our in-person family gatherings
Ireland's President Higgins family message
Our TEDx talk about family gatherings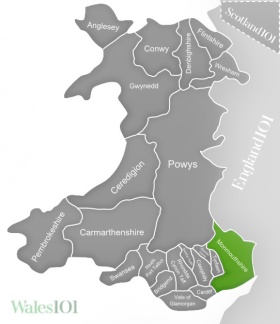 Serene, green Monmouthshire is many peoples' introduction to Wales, as they drive across the border from England to South Wales. But it's worth lingering a while to explore this scenic country, which is dotted with countless castles, enigmatic ruins and heritage waterways and walking trails, as well as some of the best restaurants in Wales.
Here for the castles? There's no shortage of them in Monmouthshire. Kick things off in Chepstow, the Welsh town that butts up against the English border – you can even hop between countries on the Old Wye Bridge before exploring nearby Chepstow Castle, the oldest surviving post-Roman fortification in the whole of Britain. Dr Who fans might recognise the ruins from the 50th anniversary show.
(c) Crown Copyright
Next up: Caldicot Castle. This medieval fortress turned Victorian mansion is set within 55 acres of country park – complete with kids' playground – and visitors can wander the gatehouse, climb one of the towers and marvel at the cannons in the courtyard. Heading north, the striking silhouette of Raglan Castle demands attention. Unlike many Welsh castles – built by English invaders – Raglan was built by Welshmen in 1435. Today only ruins remain, but wandering the moated towers and walls is enough to spark anyone's imagination.
There's not much left of Monmouth Castle, but the ruins are a reminder of a much grander past: this is the birthplace of Henry V, the king of England immortalised in Shakespeare's play of the same name. Today the castle is one of just a handful of British castles in continuous military occupancy – in this case, as a regimental museum. While you're here, wander the market town's shops or stop for lunch at one of the pubs – The Gate House has a lovely beer garden overlooking the River Monnow.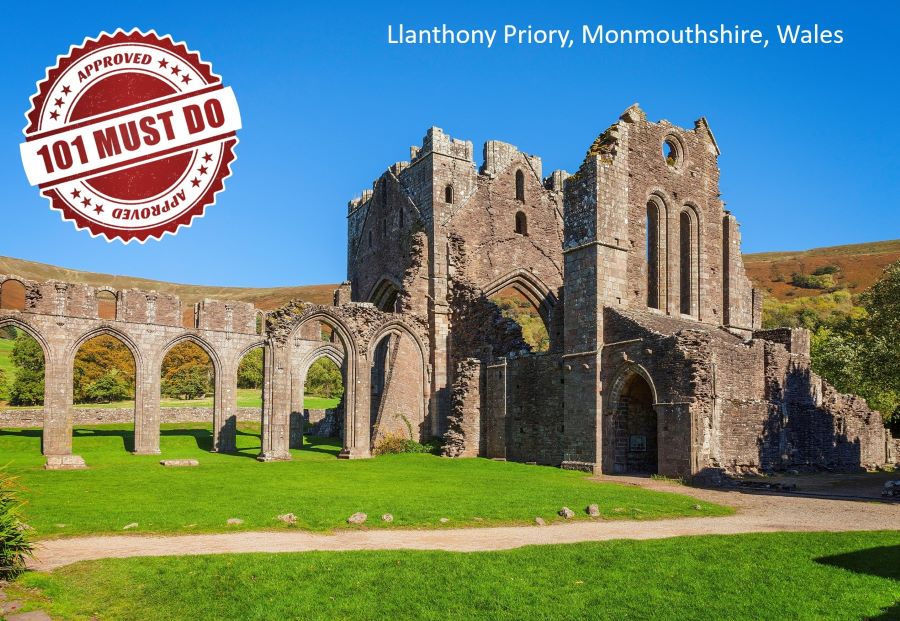 In the county's northernmost corner, in the verdant Vale of Ewyas, you'll find Llanthony Priory, the imposing ruins of a 13th century Augustinian priory. There's a charming historic hotel next door, which makes a great base if you want to view the ruins under a blanket of stars (photographers, you'll want to bring your tripod).
Arguably even more impressive, the ruins of Tintern Abbey along the River Wye are much larger than Llanthony Priory, but far better known, so are usually more crowded. For a magnificent view of the abbey and its bucolic surrounds, take a short hike to the Devil's Pulpit, a limestone rock shrouded by trees that complement the view like a picture frame.
To find out what local rural life was like in Monmouthshire over the centuries, save time for the volunteer-run Usk Rural Life Museum, which features exhibits on dairy farming, World War II, vintage tractors and more, plus a sweet little cafe. Usk is also home to another – you guessed it – castle ruin.
It's worth spending some time on or along the Monmouthshire and Brecon Canal, which is one of Britain's prettiest waterways. Originally created to transport coal and iron around South Wales, today it's all about leisure. Head to Goytre Wharf near Abergavenny to hire a canoe and hit the water, or walk or cycle along the canal. You can even hire a barge for the day if you're feeling adventurous.
No trip to Monmouthshire is complete without experiencing the wonders of Abergavenny. The market town is a food lover's dream, thanks to its abundant restaurants and regular markets. The Abergavenny Food Festival – one of the UK's biggest and best-loved food festivals – is held here every September. Book a table at one of the region's most lauded restaurants – such as The Gaff, The Hardwick or the Michelin-starred Walnut Tree – to sample the best of local cuisine. Need to work up an appetite first? Sugar Loaf hill, which sits within Brecon Beacons National Park, is just a short drive away and takes around an hour to summit.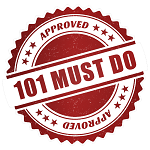 101 Must-Do' ways to live your regional connection.
Our 101 team have been working with local tourism, business, community and Council initiatives to bring you some of the best ways for you to live your connection to Monmouthshire.