191,965 Monmouthshire Diaspora around the world
See one of our recent Ireland101 Tribe Gatherings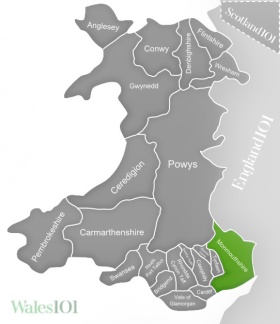 Monmouthshire is usually not the first thing people think about when they are asked about which place in Wales they would like to visit. Monmouthshire is mainly known for a rather pastoral landscape, and for its history. You will enjoy the region a lot if you like it very peaceful, and if you would like to visit a variety of different castles (ranging from hard to find ruins to well-kept castles that look like they've been built just a week ago). There are also beautiful areas – even though outdoor fans would most likely be happier in other regions of Wales.
(c) Crown Copyright
Monmouthshire & Brecon canal
If you like the water, then you could use the Brecon canal to explore the area a little. You can hire canoes and other boats (depending on your skills and preferences) at the Goytre Wharf. You could take a boat and explore the canal, or you could simply sit at the wharf and watch the comings and goings from the cafe that is close-by. There are also lovely walks in the nearby forest if you prefer to not get wet.
Wye Valley
There are seven areas of outstanding natural beauty in Wales, and one of them is actually in Monmouthshire, it is called the Wye Valley, and is not only of interest because it is quite pretty, but also because it is the home of the ruined Cistercian Abbey at Tintern. That very popular place (for tourists and school classes) is from the 12th century and even though there are only ruins left, it is not hard to imagine what it must once have looked like. While you are in the valley, also go and cross the Wireworks bridge (only possible on foot) and check out some of the lovely viewpoints that can be found all over the place.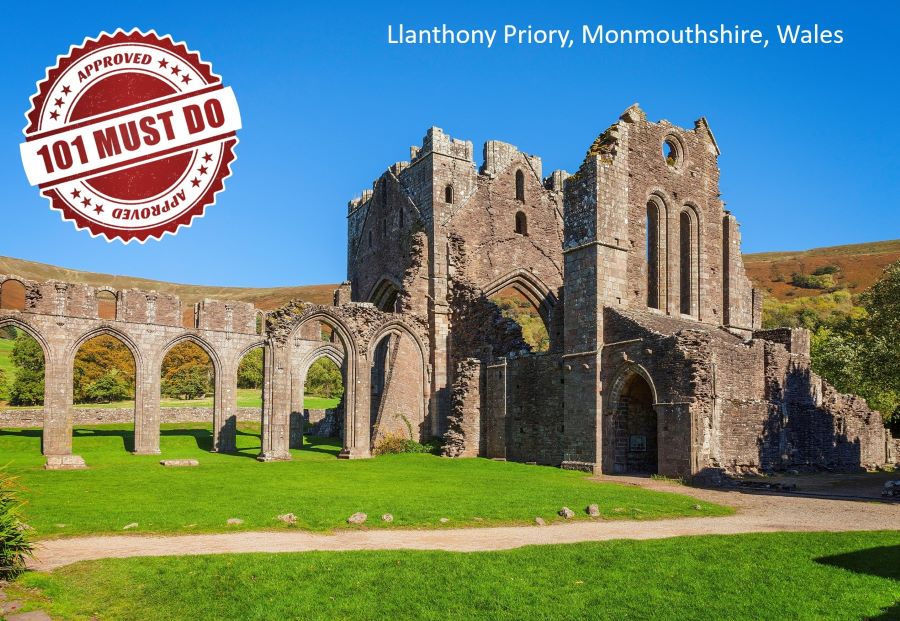 Caldicot Castle
Caldicot Castle is not only worth a visit because of the castle itself (which was founded by the Normans, and has a military as well as a romantic history), but also because it is surrounded by a lovely wooded park, and the gardens around the castle should also be visited. There is a lot to do, and while walking around the beautiful area, looking at the scenery from the medieval towers, and even playing a game of chess with huge chess pieces, you could imagine what it would feel like to live in Caldicot castle. There is also a herb garden in which you can learn something about how herbs where used during the middle ages. You can have a picnic in the park, or take advantage of the cafe in the castle that offers you traditional teas and light refreshments.
Chepstow Castle
This castle is a great place to learn something about the post-roman history of Britain as this is the oldest surviving post-roman fortification in the whole of Britain. It's definitely a place to put on your "to visit" list if you have even only the slightest interest in history. Of course, the castle is just a ruin (an interesting one though), but it is more fascinating to see than some of the fully restored castles and fortresses. It also has nice views, so that's an added bonus!
Monmouth Castle
And yet another castle. Monmouth castle is a castle that was one rather important, and it was the birthplace of Henry V of England (and yes, it's a Welsh castle!). The original castle, however, does not stand any more. It partially collapsed, and what you see today is the Great Castle House in which you can visit the Royal Monmouthshire Royal Engineers museum.
Raglan Castle
This castle has a rather turbulent story. It was one a very beautiful castle, surrounded by a lovely park and water gardens, then it changed hands a few times, was damaged so it could not be used for any purpose related to the military, and then it was even used to source building material for other places in the area! It turned into a ruin, but is now a tourist attraction, and the gardens are well worth a visit.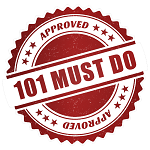 101 Must-Do' ways to live your regional connection.
Our 101 team have been working with local tourism, business, community and Council initiatives to bring you some of the best ways for you to live your connection to Monmouthshire.