142,152 Blaenau Gwent Diaspora around the world
See one of our recent Ireland101 Tribe Gatherings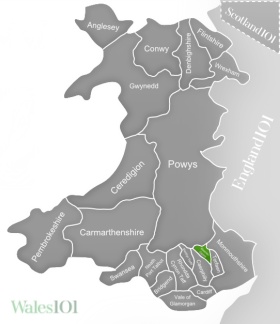 The South Wales county of Blaenau Gwent showcases the country at its finest, filled with forests, lakes and wildlife. Locals will let you in on their little secret, the hidden gem that is Cwmcarn Forest. The place epitomizes Welsh countryside with its tinkling streams, lake, stunning woodland views, wildlife and hiking and bike paths.
Cwmtillery Lakes are also famed for their beauty in the Blaenau Gwent area. There are routes for those who want a more chilled out stroll, perhaps stopping to paddle and feed the ducks. The more challenging hikes can involve wandering off the footpaths and following the streams to truly experience the natural beauty on offer in these valleys. Atop a hill overlooking the lake lies a Parish Church and graveyard, which are a tranquil and peaceful place to visit. You might be surprised to find out that this is actually the former site of a coalmine. The mine opened in 1850 and is said to have produced over 30 million tonnes of coal, but you would not guess that seeing how beautiful the place is now. There is also a second lake at this spot, used primarily for fly fishing.
Bedwellty House and Park is a popular local spot. The Regency villa was built for the Master of Tredegar Ironworks, and is set in a beautiful garden. There is a war memorial honouring the men who fought in the Battle of Tredegar in Burma during WWII. They provide a range of programmes for children, even hosting 'Terrific Tuesdays', which feature fun activities like building rockets, archaeological digs and kite building workshops.
The Six Bells Guardian Mining Memorial in Ty Ebbw Fach is quite the spectacular site. The Heritage Centre is packed full of stories from Six Bells, enriching your trip and giving you some context to as what the miners went through in the past. Commemorating the loss of 45 miners lives in 1960, it comprises one miner looking down on the valley, giving the impression of him watching over and making sure such a travesty doesn't happen again.
For animal lovers, the Festival Park Owl Sanctuary is the perfect point of interest. Run by volunteers and dependent on donations, the sanctuary allows visitors to hold and interact with the owls. It is great place to take kids as they can get up close with the birds, it's free and they will learn about the different breeds of owls. There is also a park and super tubing nearby.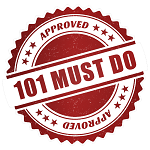 101 Must-Do' ways to live your regional connection.
Our 101 team have been working with local tourism, business, community and Council initiatives to bring you some of the best ways for you to live your connection to Blaenau_gwent.