238,944 Conwy Diaspora around the world
Our in-person family gatherings
Ireland's President Higgins family message
Our TEDx talk about family gatherings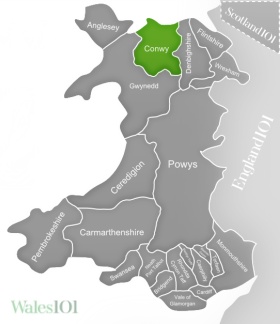 Long golden beaches. Ancient castles. Adventures galore. Conwy County is a fine base from which to discover North Wales. A dream destination for history buffs and lovers of the great outdoors, this region is replete with buzzing seaside towns, historic sites and scenic hiking trails – pack your boots and a camera, it's time to explore.
Around a third of Conwy County lies within Snowdonia National Park – Wales' most legendary collection of soaring mountains and crystalline lakes. Spend at least a day or two getting up close to the peaks – Snowdon is the highest in Wales at 1085m, but Tryfan (918m) is more challenging. In summer, you can take a train three quarters of the way up Snowdon thanks to the Snowdon Mountain Railway – ideal if you're not able to summit independently, or have small children. A word of warning: Snowdonia is one of the wettest places in Wales, so a rain jacket is advised!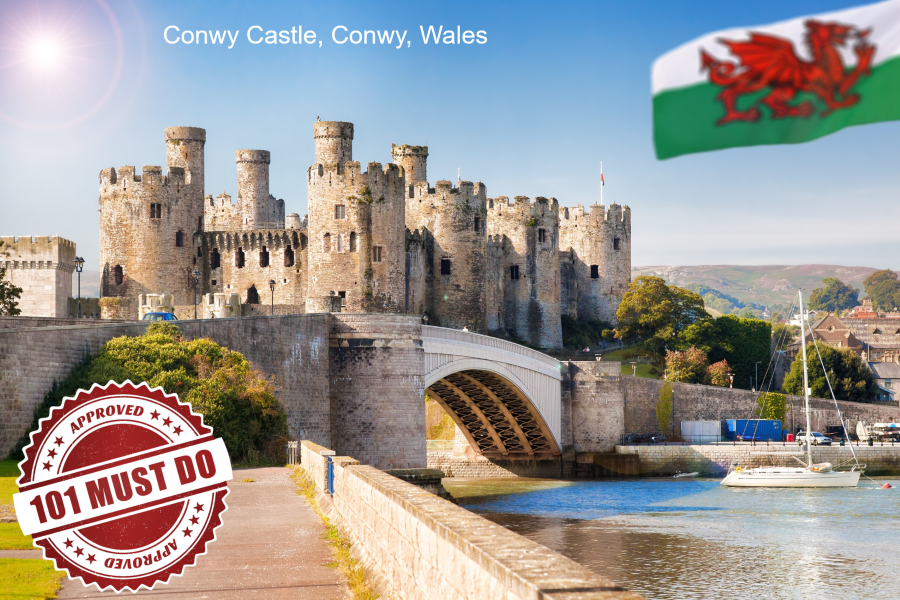 No trip to Conwy is complete without a day at the beach. Llandudno is the biggest (and arguably best) resort in the county and oozes Victorian-era charm. Grab a bucket and spade and let loose on the long swathes of sand or take a wander along the promenade before grabbing an ice cream to take in the views from the grade II-listed pier. Save time to summit nearby Great Orme, a rocky headland offering excellent views of the Irish Sea and Snowdonia's jagged peaks.
Next up, it's time to discover one of the county's most historic attractions: Conwy. This walled medieval market town is a Unesco World Heritage Site, due to its marvellous 13th-century castle and town walls. Other notable attractions here include the smallest house in Great Britain – a slither of a building just 72 inches wide – and Plas Mawr, one of Britain's finest and best conserved Elizabethan townhouses featuring original intricate plasterwork that was once fashionable amongst the nobility.
Cross the river Conwy to visit RSPB Conwy, a nature reserve providing shelter for numerous bird species, including water wails, black-tailed godwits and sedge warblers. Birdwatcher or not, a wander along the boardwalk is a relaxing way to spend an hour or two.
While Conwy is blessed with acres of wild, rugged nature, it's also home to some of the most beautiful planned gardens in Wales. 150-year-old Bodnant Garden (a 15-minute drive south of Conwy) – run by the National Trust – features plants from all over the world and is visually interesting all year-round; the waterfall bridge is a particularly peaceful spot from which to take in the serene landscape.
For a taste of authentic local cuisine, book a table at Bodnant Welsh Food Centre, just down the road from Bodnant Garden. As well as a handful of fabulous restaurants and cafes serving seasonal dishes and classic Sunday roasts with locally-sourced produce, there's a cookery school, farm shop and even the occasional yoga class.
Thrill seeker? Don't miss Adventure Parc Snowdonia, where you can learn to surf on an incredible inland lagoon, zipline over the waves or try scaling the 12 metre outdoor climbing wall – and that's just a few of the activities available. There's a new spa hotel and a selection of glamping pods right on site too, perfect if you need a nap after all that excitement!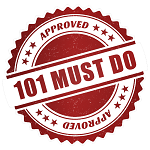 101 Must-Do' ways to live your regional connection.
Our 101 team have been working with local tourism, business, community and Council initiatives to bring you some of the best ways for you to live your connection to Conwy.