238,944 Conwy Diaspora around the world
See one of our recent Ireland101 Tribe Gatherings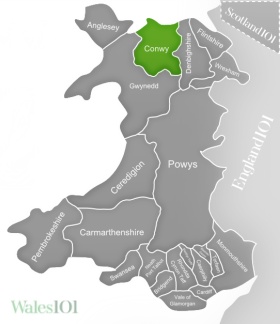 The area Conwy, in the north of Wales, encompasses many places including the walled market town of Conwy, Colwyn Bay, Llandudno and Abergele. The county is named after the River Conwy, which is found in the area, flowing through the Snowdonia Mountains. One third of the region's land is in the Snowdonia National Park.
A big attraction to the region is Conwy Castle. It was built between 1283 and 1289 during Edward I's conquest of Wales. The medieval fortress is considered one of the most impressive castles in Wales. As you enter the country from England, the castle suddenly appears to rise out of the rolling hills and you are greeted with a majestic suspension bridge connecting the castle with the mainland. It comprises eight main towers and a rectangular form rather than the concentric formation of Edward's other castles in Wales. The town of Conwy has retained its charm, seemingly immune to modern day influences, adding to its appeal for visitors.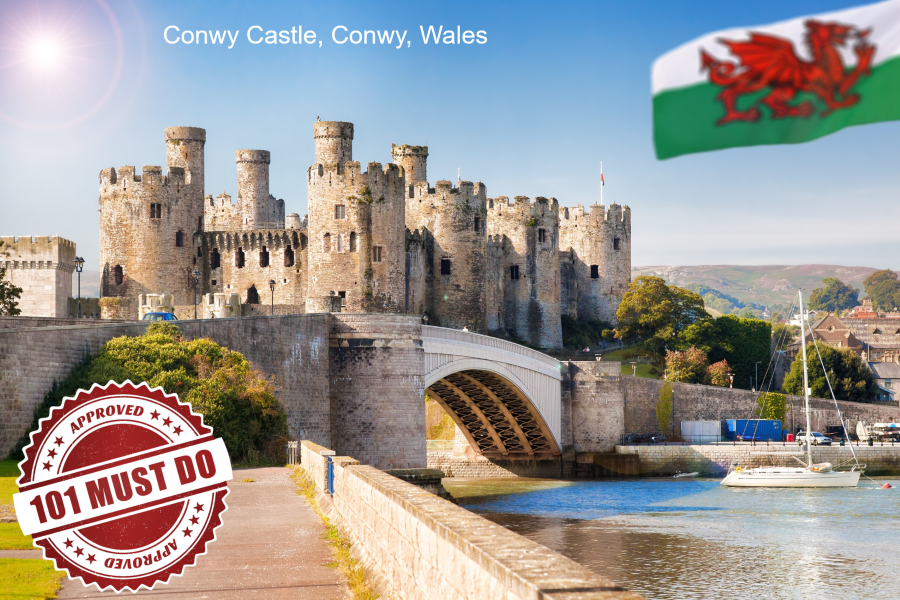 Colwyn Bay in North Wales offers a typical UK seaside resort experience. Here you'll find the Welsh Mountain Zoo, Eirias Park, Theatr Colwyn and of course the beach! The Theatr was recently restored but has retained its character, offering up smaller films at lower prices with a coffee bar and quirky feel to it. Eirias Park offers sporting facilities, boating and even hosts summer concerts, previously featuring the likes of Tom Jones.
Another famous area in the region is of course the mountains of Snowdonia. Following the Peak District and the Lake District, Snowdonia was the third National Park to be established in Britain. Hiking is a popular activity here with trails varying in difficulty. If you are a beginner or have mobility issues, you can catch the Snowdon Mountain Railway to see the summit. If you are a well-seasoned hiker/climber, Tryfan Mountain will give you a challenge. Bearing in mind that you will have to use both hands and feet to clamber up to the top of the boulder-strewn summit. The Park's entire coastline is a Special Area of Conservation, and is the only place in Britain where you can find the Snowdon lily growing or the rainbow-coloured Snowdon beetle. If you enjoy seeing wildlife in its natural habitat, you might be lucky enough to spot otters, polecats, osprey, peregrine or the red kite bird. A word of warning, it is also one of the wettest areas of the UK. Crib Goch has on average 176.1 inches of rain a year!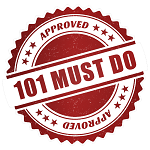 101 Must-Do' ways to live your regional connection.
Our 101 team have been working with local tourism, business, community and Council initiatives to bring you some of the best ways for you to live your connection to Conwy.