0 Cardiff Diaspora around the world
See one of our recent Ireland101 Tribe Gatherings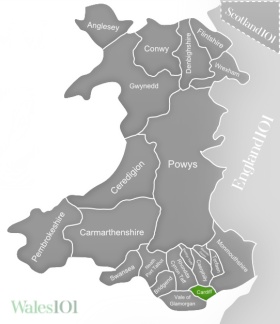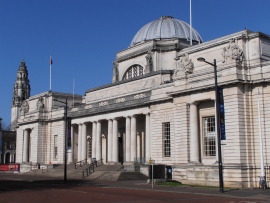 "Amgueddfa Genedlaethol Caerdydd" by Ham - Own work.
Licensed under Creative Commons Attribution-Share Alike 3.0
via Wikimedia Commons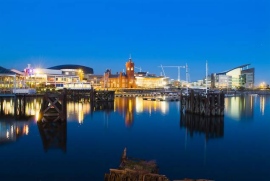 "Cardiff Bay at night" by Cardiff Harbour Authority - Cardiff Harbour Authoroty.
Licensed under Creative Commons Attribution-Share Alike 3.0
via Wikimedia Commons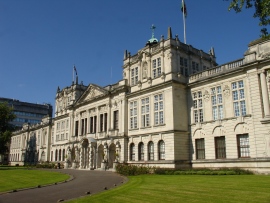 "Cardiff University main building" by Stan Zurek - Own work.
Licensed under Public domain
via Wikimedia Commons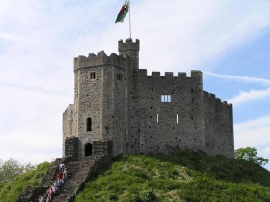 "Fuerte normando" by Original uploader was JKaranka at es.wikipedia - Originally from es.wikipedia; description page is/was here.
Licensed under Public domain
via Wikimedia Commons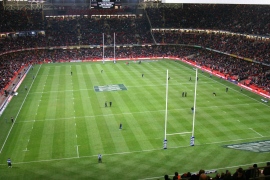 Millennium_Stadium_6_Nations - By zoonabar / Chris Brown profile (Flickr)
[CC-BY-2.0 (http://creativecommons.org/licenses/by/2.0)]
via Wikimedia Commons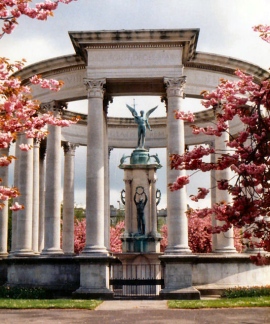 "Welsh National War Memorial - geograph.org.uk - 904583" by Keith Edkins - From geograph.org.uk.
Licensed under Creative Commons Attribution-Share Alike 2.0
via Wikimedia Commons
Cardiff: The Hub of Wales
In addition to being Wales' capital city, Cardiff is also the ninth largest city in the whole of the United Kingdom. It naturally follows that it is the country's commercial centre, with the cultural, sporting and media institutions basing themselves here. Cardiff also has a large tourism industry, with millions of visitors flocking there each year.
Wales is rich in social history and an interesting place to learn more about it is at The National History Museum, St Fagans. The 100 acre park is brimming with rescued, restored and authentically furnished buildings from throughout Wales. Designed to mimic a town, there are cottages, sweetshops, ice cream vendors, tea rooms, churches, schools, hardware stores, bakeries and grocers; all presented in an old timey way. The displays feature costumes and equipment used back in those days. Set out among woodland and green countryside, you can wander through the myriad of paths and stumble across many interesting features aside from the main 'town'; there are craftsmen demonstrating their skills (for example potters and saddlers) and an original farm filed with pigs and poultry.
Sports fan will enjoy the Cardiff Millennium Stadium, home to the Welsh national rugby team and the former host of Rugby World Cups, Olympic events and international soccer games. Tours are available. There is also a Millennium Centre in the city, functioning as a theatre and hosting events such a musicals, opera, ballet, comedy, art exhibitions and workshops.
Bute Park & Arboretum is described as the 'green heart of Cardiff', with its 56 hectares of green parkland. As one of the largest urban parks in Wales, it comprises a mix of woodland, sports pitches, a river and an arboretum. The paths include a woodland balance trail, urban woodland trail, sculpture trail and fitness trail.
If you are in the mood for a spooky walk, Cardiff History and Hauntings offers The Llandaff Cardiff Ghost Walk, taking you through Cardiff's scariest points. The guided walk is conducted under chilling torch light in an ancient village setting, amidst ruins, graveyards and wooded lanes (a ten minute bus ride from Cardiff Castle). The spirits of sad phantoms, sinister entities and ghastly ghouls will find you.
Less scary is the Cardiff bay, in the former docks area. It has since been transformed into one of Europe's largest waterfront developments. Featuring a freshwater lake, there is a barrage of restaurants and bars between the lake and sea, overlooking the quay. Taking a ferry out to Penarth offers wonderful views of the bay, and you might even recognise it from the TV shows Doctor Who and Torchwood.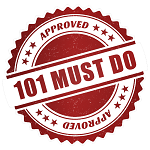 Our list of '101-Must-Visit' Locations
Our team of researchers and genealogists at has put together the following '101-Must-Visit' locations and trips for you for Cardiff. We only pick the best locations to visit, dine in or stay at, and the best ancestral research resources we can find in that area. Enjoy!