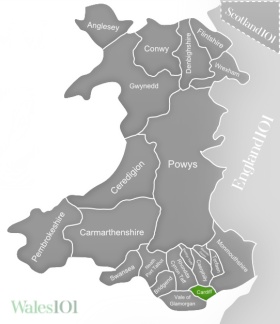 Cardiff's ancient castles, well-curated museums and historic docks offer visitors plenty of insight into the city's fascinating past, but equally captivating are its modern offerings – from world-class sporting venues to unbeatable nightlife.
The Welsh capital is one of the greenest cities in the UK, with over 330 parks and gardens. Bute Park and Arboretum is smack bang in the city centre and comprises 56 hectares of woodland, sports pitches and picnic-ready fields. The River Taff flows through the park, and you can walk or cycle along the Taff Trail, which starts in Cardiff Bay and heads all the way to the Brecon Beacons.
The Cardiff Bay Trail is another fine route, providing an easy walk between nearby Penarth, famed for its Victorian-era pier, and the capital's rejuvenated waterfront. Cardiff Bay was once home to the busiest docks in the UK, thanks to the booming Welsh coal industry. Today, it's the place to eat, shop and be entertained. Notable sights here include the Senedd (the Welsh Parliament building); the architecturally striking Wales Millennium Centre – also known as the armadillo – which hosts musicals, plays, concerts, workshops and more; and the old Norwegian Church (since turned Arts Centre), where Cardiff-born author Roald Dahl was baptised.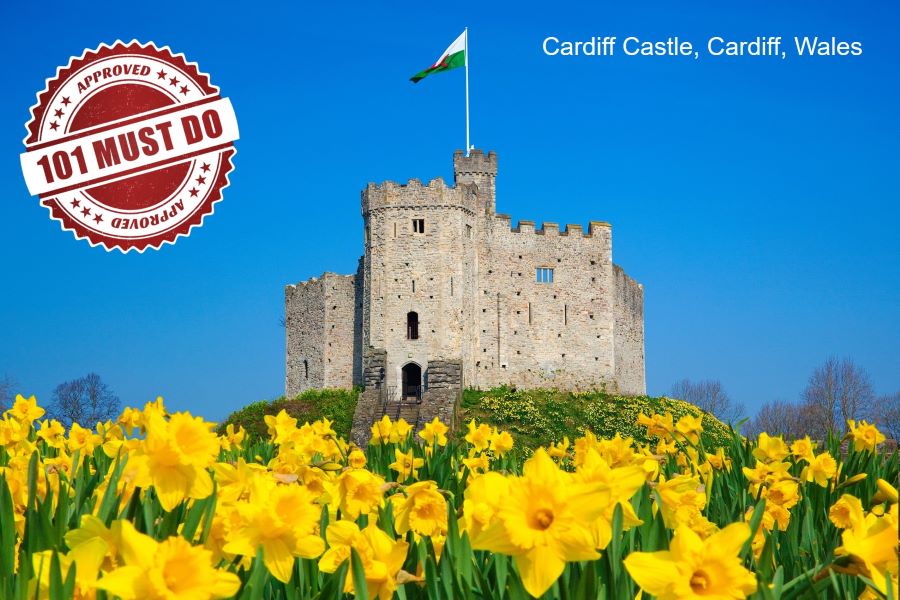 Dahl was born in Llandaff, often called the city within a city. The suburb's 12th century Llandaff Cathedral is worth a visit – rebuilt and restored numerous times, it's said to have been established upon the site of an ancient Celtic church.
If you really want to step foot into the past, make time for a trip to The National History Museum, St Fagans, on the outskirts of Cardiff. The 100 acre park is brimming with rescued, restored and authentically furnished buildings from throughout Wales, representing a range of historical periods. Laid out like a town, there are cottages, sweetshops, tea rooms, churches, schools, bakeries, a post office and more – complete with costumed characters. Set out among woodland and green countryside, you can wander along the myriad paths where you might stumble upon craftsmen demonstrating their skills (potters and saddlers, for example) or an original farm filled with native livestock.
Back in the city centre, you can explore more of the city's heritage and culture at Cardiff Story Museum and the National Museum. Then, why not explore the grounds and ornate interiors of Cardiff Castle? You can climb 50 stone steps up to the Norman keep for sweeping views of the city and beyond, or join a guided tour – Dark Wales Tours offer ghost tours of both the castle and St. Fagans. If one castle simply isn't enough, head north of the city for a glimpse of the fairytale spires of Castell Coch (meaning Red Castle) in all its 19th century gothic revival glory.
Cardiff's old arcades and Victorian indoor market are essential pitstops for those in need of a bite to eat or some retail therapy. From greasy spoon cafes to trendy tapas restaurants, and hardware stores to record shops, Cardiff Market is a wonder to wander, while the arcades are packed with art galleries, delis and upmarket bars.
The streets of Cardiff come alive on match days. Sports fans will enjoy taking a tour or catching a game at Principality Stadium, home to the Welsh national rugby team and the former host of Rugby World Cups and international soccer games. Then there's Cardiff Arms Park, for local soccer matches with home team Cardiff Blues; Viola Arena, where the Cardiff Devils rule the ice hockey rink; Sophia Gardens for cricket fans; and International White Water, where you can standup paddleboard, canoe, kayak and of course, go white water rafting on an Olympic-standard course.