295,417 Bridgend Diaspora around the world
Our in-person family gatherings
Ireland's President Higgins family message
Our TEDx talk about family gatherings
The coastal county of Bridgend boasts some of South Wales' most accessible beaches, as well as crumbling castle ruins, wildlife-packed nature parks and medieval sites. Just a half-hour drive from the cities of Cardiff and Swansea, Bridgend is the perfect launchpad for both urban and rural adventures.
Packed your swimsuit? You'll want to brave a dip in some of Bridgend's beaches, whatever the weather. Start at Dunraven Bay – above which await the ruins of Dunraven Castle and fabulous views from the cliff-top walking trail (part of the Wales Coast Path) – then head west to Ogmore-By-Sea Beach for more sandy shores. Inland from here lies Ogmore Castle – grab a pint and find a seat in the Pelican In Her Piety pub garden before exploring the adjacent ruins and braving the stepping stones over the Ewenny River. On the other side you'll soon reach Merthyr Mawr Sand Dunes. The highest dune, known as the Big Dipper, is the second highest in Europe and the site is a haven for local wildlife. Bring a sled and whizz down the slopes, or opt to go on a hilly dune horse ride. Finally, if it's surfing you're after, try Rest Bay in Porthcawl – there are a couple of great surf schools at this blue-flag beach and you're pretty much guaranteed to catch a wave or two.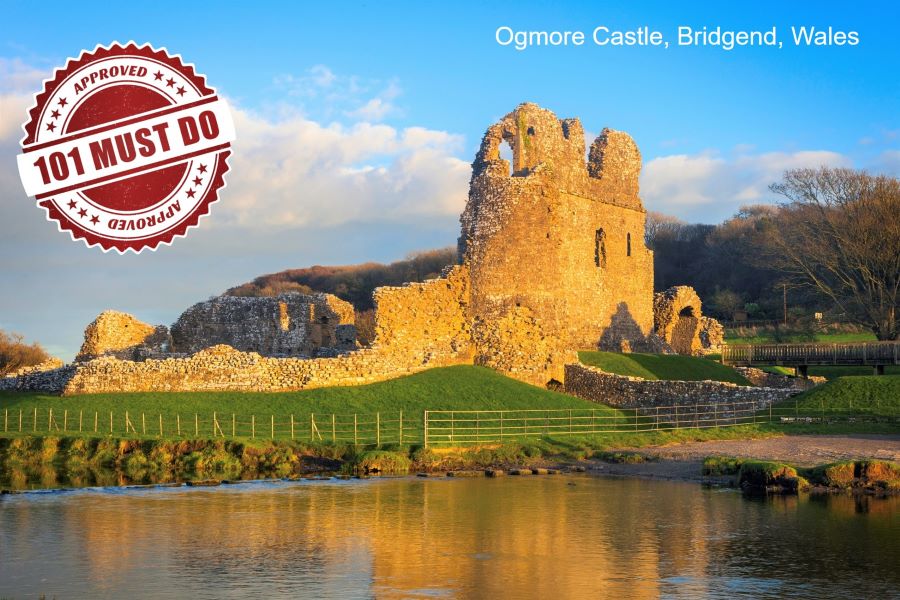 (c) Crown Copyright
For a family-friendly walk check out Bryngarw Country Park, where you'll find a selection of nature trails, muddy puddle walks and trickling streams. Youngsters will love feeding the ducks, racing sticks in the rivers and exploring the wide open space. The nearby village of Llangeinor may be of interest to hardcore American history fans, as this quiet, middle-of-nowhere spot was the birthplace of Richard Price, an 18th-century philosopher whose words feature in the US Constitution.
Back towards the coast, Kenfig National Nature Reserve is another fantastic option for blowing away the cobwebs. As well as an ever-changing roster of flora and fauna, other features include a supposedly haunted medieval farmhouse and the shimmering Kenfig Pool, a bird-watcher's paradise.
For more medieval history, don't miss St John's House in Bridgend town, the oldest habitable building in the county. Why this 16th century dwelling was built or what it was used for remains a mystery, but one of many theories suggests it may have been a resting place for pilgrims on their way to St Davids in West Wales. Today it's a community meeting place where visitors can learn what it was like to live in the late-medieval period.
Staying overnight? Consider the Coed-Y-Mwstwr, a Victorian mansion shrouded by woodland and 17 acres of countryside in the village of Coychurch. There's a steam room and sauna in the renovated spa and a challenging 18-hole golf course next door.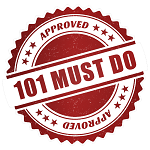 101 Must-Do' ways to live your regional connection.
Our 101 team have been working with local tourism, business, community and Council initiatives to bring you some of the best ways for you to live your connection to Bridgend.