317,271 Flintshire Diaspora around the world
Our in-person family gatherings
Ireland's President Higgins family message
Our TEDx talk about family gatherings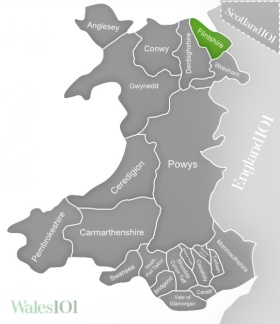 Flintshire sits in the far north-eastern corner of Wales, right on the border with England. Often overlooked in favour of its popular neighbours, Conwy and Gwynedd, underrated Flintshire is surprisingly blessed when it comes to heritage sites and natural beauty.
History and culture
Many visitors to Flintshire start their journey in Chester, just across the border in England. From here, it's an easy hop to some of Wales' most fascinating historic sights. Kick things off at the ruins of Flint Castle; the 13th-century castle famously features in Shakespeare's Richard II, which depicts the real, historic meeting of King Richard II and Henry Bolingbroke which occured in 1399.
From here, it's a 20-minute drive to Gladstone Library, a grade I-listed building founded by four-term Prime Minister William Gladstone in 1894. He wanted to share his vast book collection with the local community and keen readers – today visitors can take a very speedy tour of the grand reading rooms. Want to stay longer? Literature lovers can book to stay in one of the library's residential rooms and browse at leisure as a guest.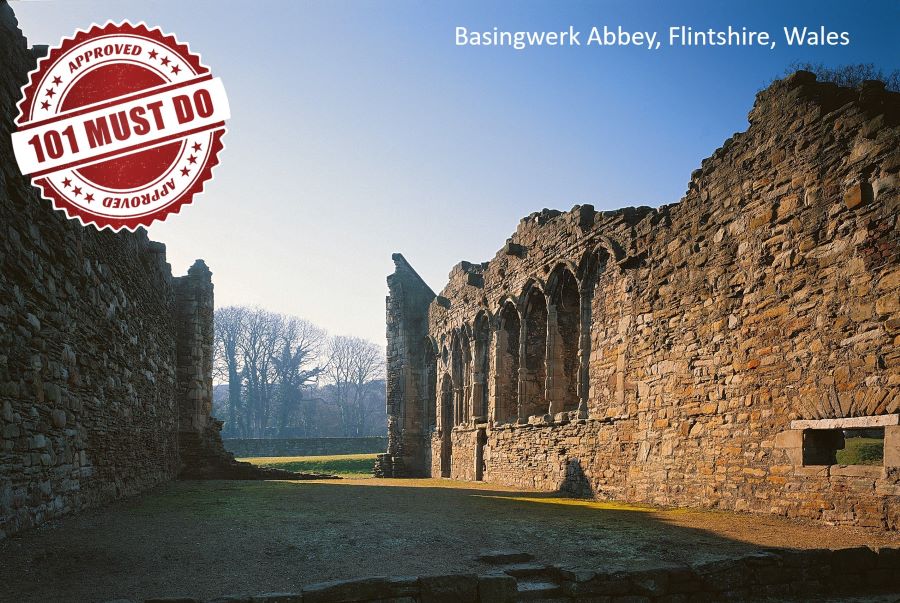 (c) Crown copyright
While you're there, you could read up about your next stop, St Winefride's Well. Over the centuries thousands of people – including numerous British monarchs – have made the pilgrimage to Holywell to see this sacred site. In the late 18th century the landmark was named as one of the Seven Wonders of Wales in the anonymous poem of the same name. Today you can learn all about St Winefride and the famous pilgrims – or even take a dip in the well's healing waters.
Outdoor adventures
Packed your hiking boots? Flintshire's coastline marks the start of the Wales Coastal Path – the walking trail that circumnavigates the entire country. If mountains are more your thing, you're in for a treat: the Clwydian Range is Wale's most recently named Area of Natural Beauty, and its mossy hills are ideal for mountain biking, horse riding and windy walks.
Head to the summit of Moel Famau – the highest point in the Clwydian Range and the country – for 360-degree views of Flintshire and beyond. The mountain is topped by the ruins of a striking 200-year-old tower, built for the golden jubilee of King George III.
Come rain or shine, don't miss a trip to Talacre Beach. This wide, sandy stretch of North Wales coastline is home to the allegedly haunted Point of Ayr Lighthouse (dating back to 1776), and was used to train fighter pilots during the Second World War.
Family-friendly days out
Not far from Talacre Beach, DangerPoint Activity Centre offers an engaging way to teach kids all about personal safety, with interactive exhibits about everything from fire and electrical hazards in the home, to the dangers of drugs. The subject matter may sound serious, but children love the hands-on approach – a perfect spot for a rainy day.
Want something fluffier? Make a beeline for Greenacres Animal Park, where kids can learn all about the resident alpacas, capybaras and lemurs, as well as plenty of other critters.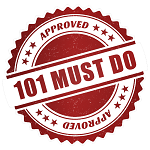 101 Must-Do' ways to live your regional connection.
Our 101 team have been working with local tourism, business, community and Council initiatives to bring you some of the best ways for you to live your connection to Flintshire.