317,271 Flintshire Diaspora around the world
See one of our recent Ireland101 Tribe Gatherings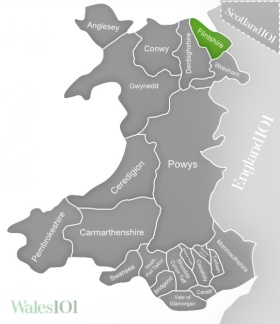 Flintshire is the home of the first castle King Edward I ever built. This Welsh region is also right next to the border to England, which means that the Welsh language is often not as prevalent as in other regions of Wales (which can be an advantage for visitors), and that you can often run into English visitors. Some people make the mistake of just rushing through Flintshire because they want to get to the "real" Wales. If you have the time, don't do it. Spend some time in Flintshire because it can also teach you a lot about Wales, about the history between England and Wales, and whether the Welsh really hate the English as much as people want to make you believe.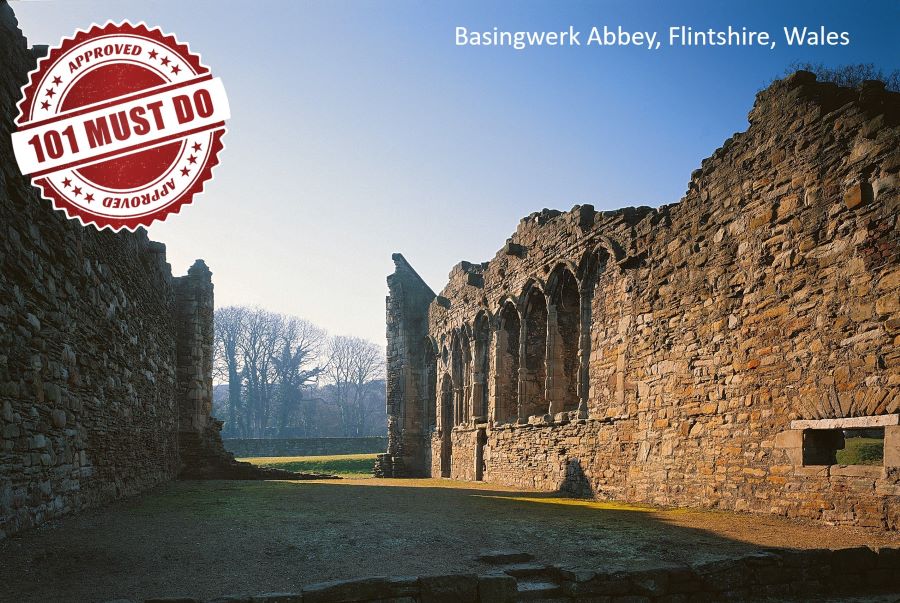 (c) Crown copyright
In addition to that, Flintshire also is home to one of the seven wonders of Wales, plenty of hiking opportunities for outdoor lovers, retail therapy for people who love shopping, and also offers championship golf courses and galleries. In the evening, you can then relax in a Welsh pub and will most likely be treated to some Welsh singing – and everybody knows that the Welsh sing well.
Natural beauty
The Clwydian Range is one of seven areas of outstanding natural beauty in Wales (see, you really don't have to travel that far from England to get a real taste of Wales!), but you can also start walking the Wales Coastal Path (at Chester) if you would like to go on a longer adventure. The Wales Coastal path has been voted the best area to go to in the world by Lonely Planet in the year 2010. You can basically just walk along the whole length of the Welsh coast if you start with that track (it's logical that you shouldn't undertake this without good planning and preparation).
For a shorter adventure, visit the Talacre beach with its historic lighthouse from the year 1776, or go for a walk on Halkyn mountain (more of a hill, but never mind that).
Castles and culture
While you are in Flintshire, there's no excuse to not visit Flint castle. King Edward I did build many castle, of course, but this one was the first, so it deserves a special mention. Visit the castle! It's free, and you'll be able to learn about its turbulent history – even building it was a bit of a problem as not everybody was supportive of King Edward I!
In general, Flintshire does offer a lot to people who are interested in culture. You could go and watch a play in the Clwyd Theatr Cymru in Mold.
Another interesting place to visit is the Gladstone Library, which was built in 1889 and is now a grade 1 listed building. It is the only residential library in the UK, and a paradise for people who always wanted to spend a holiday in a library (yes, you can book accommodation in that library!).
Fishing
Flintshire is great for people who would like to do some fishing (inexperienced people can learn how to fish, too). Some places that are of interest to anglers are the Forest Hill Trout Farm and Fishery, the Seven Springs Trout Farm and Fishery, the Sarn Mill Fisheries (which also boast extremely beautiful surroundings, so if you have a family that isn't into fishing, they can still enjoy the scenery and relax), the Tree Tops Fisheries, and the Glasdir Fisheries (where you can catch some really big fish!).
Retail Therapy and other therapy
Flintshire has plenty to offer when you feel like you really need a good break and some therapy – be it the actual therapy through massages in one of the wonderful spas (the Afon Spa at Deeside Leisure Centre would be a good start) or retail therapy. You can find normal shopping centres that offer everything you would expect from a shopping centre, or you could go and visit some of the real gems like Afonwen Craft and Antique Centre, where you can also watch some demonstration of how certain arts are done.
Family fun
Flintshire is also a great place to go to if you have your family with you. Apart from the usual leisure parks in which you can enjoy a day out, there are also some very interesting activities that will be enjoyed by the whole family. One example is the DangerPoint. It is not so much a tourist attraction as a proper education centre that combines education for (mainly) young people in a way that makes them understand and appreciate the information. If you ever had problems with explaining your children why certain things can be dangerous, this might be the right place to take them.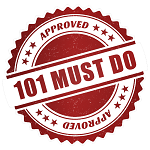 101 Must-Do' ways to live your regional connection.
Our 101 team have been working with local tourism, business, community and Council initiatives to bring you some of the best ways for you to live your connection to Flintshire.