122,719 Merthyr Tydfil Diaspora around the world
See one of our recent Ireland101 Tribe Gatherings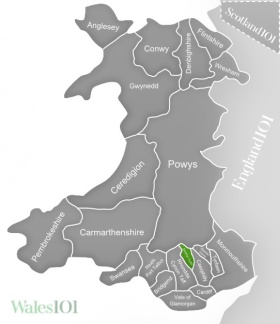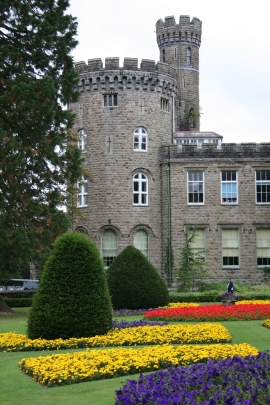 "CyfarthfaCastlephoto" by Darren Wyn Rees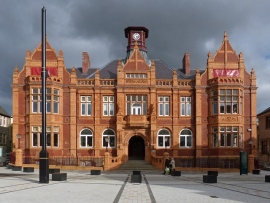 "Hen Neuadd y Dref Merthyr" by Robin Drayton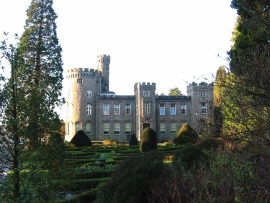 "Merthyr Tydfil Cyfarthfa and Gardens" by User:Perceval - Own work.
Merthyr Tydfil offers a combination of culture, outdoor activities and leisure. The region once was a centre of mining and steel manufacturing, and while the capital of the region once was even bigger and wealthier than Cardiff and Swansea, it slowly fell into decline during the 19th century, and is still struggling with the closure of mines and factories. The city is sometimes called the British version of Detroit, and these days Cardiff and Swansea are both bigger as well as richer than Merthyr. This, however, does not change that fact that it is a great region of Wales to visit. After all, Merthyr Tydfil is now slowly discovering that tourism could be one of the things that might help the region to shine and grow in a different way.
Mountain-biking
Mountain-biking is big in Merthyr Tydfil. There are some excellent mountain-biking tracks, and if you didn't take your own bike with you, then it should not be a big problem to hire bikes for yourself and your family. If you would not just like to take a leisurely ride, then you should go and visit the Bike Park Wales in Gethin Woods. It offers trails for all ages and all abilities. It also offers the UK's only uplift for bikers – but if you would like to use that service, then you should book in advance because some dates can be booked out quite quickly, so it makes sense to check the dates before you travel there.
Brecon Mountain Railway
The Brecon Mountain railways gives you the opportunity to ride in a coach behind a charming, vintage steam locomotive. The train takes you through some fantastic landscapes, and you'll definitely take plenty of pictures. It's a great way to see some areas in Merthyr Tydfil without having to move much on your own. You can get out of the train at Pontsticill, and enjoy the great views there – maybe even go for a lovely walk to stretch your legs, and then return with the train later in the day.
Rock UK Summit Centre
The Rock UK Summit Centre is another place that is great for people who like to be active (or for people who would like their kids to become a bit more tired). The center is built on the site that once was the Trelewis drift mine, and it has activities for all ages and experience levels. There is also bunkhouse accommodation available if you would like spend some more time in the area.
Cyfarthfa Iron & Steelworks
The Cyfarthfa Iron & Steelworks are one of the places that would be interesting to visit if you would like to learn a bit more about the region's history in regards to the steel industry. The steelworks are not completely there any more, as their history started at the beginning of the 19th century, and much of the works had been demolished once things started to fall into disrepair. These steelworks once were the biggest in the world! When you visit them today, and see the remains that still stand, then it will be quite impressive if you try to form a picture of the former full size in your head.
Morlais Castle
Morlais Castle once was a stronghold for Welsh rebels during the time of King Edward I. The king, of course, was not too happy about rebels, and the remains that still stand are the leftovers from when the king decided that Morlais Castle needed to be destroyed.
Cwm Colliery & Abernant Tunnel
The Cwm Colliery & Abernant Tunnel is a great place to explore some of Merthyr's Industrial past, and it's not very likely that you meet many tourists there. The area is more popular with local walkers. If you are someone who likes exploring, then this is a great place to do so, because people who look around carefully can also find some remains of Cwm Colliery.
Cyfarthfa Park & Museum
Don't miss a visit to the Cyfarthfa Park & Museum. It is a top destination and has recently undergone some major work to attract more visitors and give the visitors a better experience. The park includes a castle, and though there is a lot to see outdoors, it's also a fantastic place to visit when the weather isn't so good, as there are plenty of activities that can be done indoors.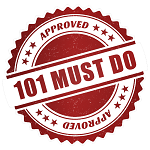 101 Must-Do' ways to live your regional connection.
Our 101 team have been working with local tourism, business, community and Council initiatives to bring you some of the best ways for you to live your connection to Merthyr_tydfil.