643,518 Global MURPHY Family Members
Days
Hours
Minutes
Seconds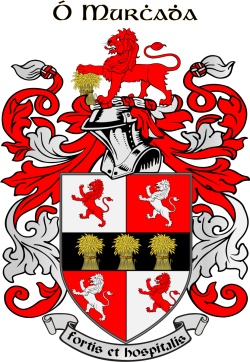 MURPHY
Family Room
Next Event:
Sunday 17th December
2pm (New York), 7pm (Ire)
Live
Our digital global family gatherings
Wales' First Minister Family Message
Our TEDx talk about family gatherings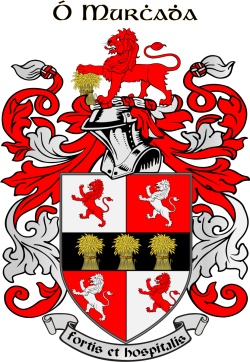 Design your own MURPHY Family Crest
MURPHY Family History
Ó Murchadha or (modern) Ó Murchú - anglicised as Murphy and earlier as (O) Murchoe, Morchoe etc means ?sea warrior? in Irish. As Murphy it is the most numerous surname in Ireland, although there are more Murphys now in America than there are in Ireland.

Mac Murchaidh - also anglicised as Murphy. Woulfe in 'Sloinnte Gaedheal is Gall: Irish Names and Surnames' adds that this name is the Ulster variant of:

Mac Murchadha- a Leinster name and the 'tribe' of the infamous king of Leinster Dermot MacMurrough, who invited Strongbow and his Welsh-Norman mercenaries into Ireland, thus involving England in Irish history. The infamous Dermot's grandfather, Murchadha or Murrough, is the eponymous ancestor of the Wexford MacMurchadha, not of the Ó Murchadha sept who were also in Wexford. According to Woulfe (op. cit.) Dermot's descendants gave rise to the distinct surname Cavanagh or Kavanagh, through his son Domhnal Caobhánach.

There are several septs of Ó Murchadha recorded in counties Tyrone, Sligo and Wexford; the latter were a branch of the Uí Ceinseallaigh. It is probably this family who became very numerous. It is also likely that the Co Cork Murphys are a branch of this Wexford sept.

In William Petty's 1659 Census, the following are recorded:

Co Wexford
Wexford town and liberties: Murphy (14 families); New Rosse: Murphy (10); Barony of Forth: O Morroe (27) Morrogh (19) Murphy (16); Bargie: O Morrow (6) Morrogh (5) Murphy (20); Shelmaleer: McMorrogh (6) Murphy (42); Bantry: Murchoe (18) Murphy (31); Ballaghkeene: Murchoe (24) Murphy (60); Goary: Murphy (25)

Co Cork
Cork city and liberties: Murphy (45) O Murraghow (8); Moyalle; O Morroghow (5); Barony of Kinalmeaky: O Morohow (11) Murphy (25); Killbrittaine: Murphy (19); Carberry West: Murphy (32); Beere and Bantry: Murphy (17); Barrymore: Murphy (44); Kilmore and Orrery: Murphy (18)

Co Kilkenny
Kilkenny city and liberties: Morphey (12); Barony of Gowran: Morphy (118); Iverke: Morphey (6); Ida, Igrin and Ibercon (72); Knocktopher: Morphey (11); Fassagh Deinin: Murphy (16); Kells: Morphey (9); Skillellogher: Morphy (18); Crannagh: Morphy (12)

Co Armagh
Oryer Barony: O Murphy (44); Lower Fewes: Murphy (7)

These are the main concentrations of Murphys in the 1659 Census. In Co Sligo a few McMurey(11) and McMorey(14) occur, otherwise there are no other names resembling. It is worth noting how the anglicisation 'Murphy' appears in the 1659 Census to be in the process of replacing the earlier forms of O Morroghow etc.

In Griffith's 'Primary Valuation' of Irish households between 1847 and 1860 most Murphy households were found in the counties Cork (2639 + 448 city) and Wexford (1688) followed by Kilkenny (888) Kerry (787) Armagh (468) and Tipperary (463). The total was 13539.

The 1890 Birth Registrations in Ireland, published in R.E. Matheson's 'Special Report...' (1894), show most Murphys in counties Cork (390), Wexford (137) and Dublin (132). The total number of births was 1385. It was the most numerous name in Cos Wexford, Carlow and Armagh, and the second most numerous in Co Cork. Murphy was classified as the most numerous name in all Ireland.

Two famous Murphys:
Father John Murphy D.D., acted as one of the leaders of the Wexford Rising in 1798: he was brutally put to death on the 26th June 1798.
William Martin Murphy founded the 'Irish Independent' newspaper in 1905. He was the aggressive leader of the anti- workers' employers association in the Dublin 'Lock-Out' of 1913.
Murphy Family From Wexford
MURPHY is by far the most numerous name not only in Wexford but in the whole of Ireland, with distinct branches in Munster and Ulster.
The Wexford Murphys take their name from Murchadha, or Murrough, grandfather of Dermot MacMurrough, King of Leinster. Their territory was called Ui Feilmeadha, or Hy Felimy, from Feilimigh, son of Eanna Ceinnselaigh, the fourth-century King of Leinster.'
Murphys were the chief family of Ui Feilmeadha Theas which corresponded to the present baronies of Ballaghkeen. This district was called after them the Murroes'. The name in Irish-O'Murchu-denotes descendant of the sea-hound, or warrior.
Their chief seats were at Oulart, Oulartleigh, Toberlamina and Morriscastle which takes its name from Morchoe's Castle.
In 1461 Murtagh O'Morchoe of Tobberlimnich (now Toberlamina), Chief of his sept, was granted a charter entitling him to use English Law. This enabled him and his successors to hold their lands by descent and not by Tanistry, which was the Irish custom.
However, it did not prevent them from keeping their ancient customs and retaining galloglasses (armed soldiers) known as 'O'Morchoe's Police', down to the sixteenth century, for the purpose of exacting payment of levies from their subjects.
In 1536 Donal Mór O'Morchoe entered into another agreement with the Lord Deputy to hold his country from the king in return for being maintained in his lordship. In the reign of Edward VI (1547-53) Donal Mór was overthrown, after long resistance, and his estates confiscated to the crown.
A considerable portion of his lands were granted to the Sinnoits as rewards for their 'fidelity and noble service in supressing common enemies'. In 1611 a grant of 1,500 acres in O'Morchoe territory was made to Sir Edward Fisher, one of the Commissioners appointed for the settlement of the county.
Donal Mór was succeeded by his son Conall O'Morchoe whose wife was a daughter of Donal 'Spáineach' Kavanagh of Clonmullen, Co. Carlow. Conall, who had five sons and seven daughters, died in 1634 and was buried in Castle Ellis.
The overthrow of Donal Mór and the subjugation of his followers broke the power of the O'Morchoe sept from which they never rallied. Many of them dispersed and settled in Carlow, Kilkenny and other counties. Some went to Spain where they distinguished themselves in arms. Later, after the Treaty of Limerick, some of them followed Sarsfield to France where several Murphys were officers in Irish regiments.
Donal Mor's brother, Teige O'Morchoe, was ancesi Qularuleigh branch of the Murphys. A later head of this branch of the Murphys, Broian MacHugh Ballagh, surrendered his possessions to King James and got a regrant at a Crown rent of £2.4.8d. per annum. He made a deed of entail of these lands in 1634 and forfeited them after the rebellion of 1641 Lo Art O'Morchoe in the trust of a Protestani named Richa Kenny who had married Ari's sister.
Arl who appears to have become a Protestani, in turn married his own niece (Richard Kenny's daughter) and got more land, granted to Kenny under the Cromwellian Act of Settlement. This Protestant line of the family held on to their lands al Oularulaigh until they were sold by an order of the Court of Chancery in 1841.
The head of this family has continued to hold the title of The O'Morchoe, the surname having been substituted for Murphy by Deed Poll in 1895. This was done by the Rev. Thomas Arthur MacMurrough Murphy, Rector of Kilternan, Co. Dublin, who was a member of the Royal Society of Antiquaries of Ireland. The present holder of the title lives at Ardgary, Gorey.
The two outstanding Wexford Murphys in history were the Catholic priesis Fathers John and Michael Murphy, insurgent leaders in the '98 Rebellion, who were killed at Tullow and Arklow, respectively. Fr. John was born in Tincurry in the parish of Ferns and was curale of Boolavogue. Fr. Michael was born at Ballinoulari and was stationed a Ballycanew. He fell at Arklow when leading with great gallantry a frontal attack on a gun position defending the western approach to the town.' He was buried at Castle Ellis.
Another priest who did much to commemorate all who died in the rebel side in that insurrection was as Canon Patrick Murphy, who was parish priest of Glynn when he retired and was the oldest priest in Diocese of Ferns when he died at the age of 95 in 1971. A native of Whitehill, in Kilmore parish,he spent thirty-five years in the House of Missions, Enniscorthy, and was Superior for two terms (1918-24, 1930-33). In 1934 he visited the Argentine and gave a series of retreats.
In 1952, he received the 1916 Medal in recognition of his work for the national movement in Enniscorthy during and after the Rising. He was keenly interested in the history of Co. Wexford and was the author of a booklei entitled Our Lady's Island in History and Legend". The Bishop of Ferns from 1850 to 1856Murphy was Most Rev. Dr. Mules, a native of Ballinoulari, and a nephew of Father Michael Murphy, the '98 leader. Dr. Murphy was the first and only president of a Catholic seminary which was opened in Michael Street, Wexford, in 1811, and eight years later became the first president of St. Peter's college. In 1829 he was appointed parish priest of Tintern and six years promoted to the important parish of Wexford town.
A nephew of Bishop Murphy's was an inspector in the R.I.C., and was missed from office for exposing what was known at the time as the Dublin Castle Scandals. Another nephew became Mayor of Montreal Dr Murphy died in 1856 in the house in which he was born an Ballinoular? while on a visit to the parish of Litter.
Another notable Wexford churchman was Rev. William Murphy, who was Dean and Vicar General of Ferns and parish priest of Taghmon for thirty-six years until his death in June, 1896. Born at Gibberpatrick, near Duncormick, in 1808, it was he who composed the address presented to Thomas Moore, the poet, on his triumphal entry into Bannow as the guest of Thomas Boyse in 1835. Described as a scholarly and sainuly clergyman, his first appointment was as curate in Crossabeg to Father Dixon of '98 fame.
Another Dean of Ferns was Rev. Patrick Murphy who was parish priest of Glynn for fifty years (1817-1867). He built Barntown Church in 1848 and ordered the discontinuance of the Patron al Killurin on Su. Laurence's Day (August 10) owing to excessive drinking.
Rev. William Murphy, born in Kilrane, in 1880, was President of St. Peter's College, from 1924 to 1932 and parish priest of Bree until his death in 1938. He was son of William Murphy, merchant and farmer, and nephew of Archdeacon Whitty. Bunclody and first cousin of Archbishop Mitty of San Francisco, whose ancestors were from Churchtown, Carne. He had attended the Catholic University of Munich verore becoming a professor in St. Peter's College, and was so highly esteemed in Ferns diocese that his name was put forward as 'dignus' to the vacant See of Ferns before his untimely death. Dr. James Staunton of Ossory was later appointed Bishop.
Major General W. R. E. Murphy, D.S.O., M.C., a native of Carrigon-Bannow, was Deputy Commissioner of the Garda Síochana (the Irish Police Force) until he retired in 1955. He was first appointed to the force in 1923 as Chief Commissioner of the Dublin Metropolitan Police. He was later in charge of the crimes branch at Kilmainham. His manual on criminal investigation was considered one of the most authoritative works on the subject. He gave distinguished service during World War.
One at the end of the war he was the youngest Lieut-Colonel One and at the end of the war he was the British Army. He was President of the Irish Amateur Boxing Association for many years.
Chief Superintendent Nicholas Murphy, Mullingar who was Divisional Officer for Longford-Westmeath from 1944 until his retirement in 1955, was a native of Blackwater, Co. Wey Previously, he had been in charge of the Carlow-Kildare Division 1 was one of the organisers of the Irish Volunteers in Wexford in 1914 Following the 1916 Rising he was arrested and interned in Frongoch During the War of Independence he was Vice-Brigadier in the I.R.A. He was subsequently Colonel-Commandant in the national army.
Rory Murphy, Bunclody, has been one of the best known business men and public figures in the county in recent years. In 1979 he was appointed chairman of An Foras Talúntais (Agricultural Institute) and was elected to the Wexford County Council. He was first chairman of the Farm Apprenticeship Board, is a former national president of Macra na Feirme, former national chairman of Macra na Tuaithe and was a founder of the Bunclody Co-Operative Society and its general manager for twenty-one years.
In the sporting field, Willie Murphy has been a hurling star with the Wexford town club, Faythe Harriers, and was a member of the county team that won the All-Ireland hurling championship in 1968. He won an All-Star Award in 1976 at full-back and was Wexford hurler of the year in 1972 and 1976. Barry Murphy (Buffers Alley), Ray Murphy (Rathgarogue-Cushinstown) and Johnny Murphy (Ballymurn) have also achieved fame on the hurling field.
Pat Murphy of Taghmon has won many All-Ireland handball titles, including the senior singles in 1972, and the doubles in 1972, 1974 (with John Quigley) and 1975 (with Dick Lyng).
Who can see your post?
Your post will show up in News Feed, on your profile and in search results.
Public

Anyone on or off Wales101

Friends

Your friends on Wales101

Specific

Only show to some friends

Only me

Only you can see your post
Share and remember important moments from your life.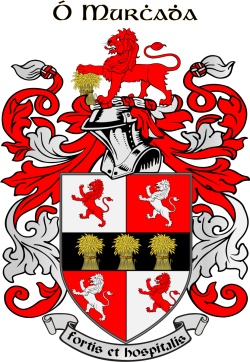 Hello - My name is Veronica and I live in Australia. My Murphy's are from Glenbrien in County Wexford, at the time of Griffiths Valuation were living in the townlands of Ballydonfin and Ballynastraw. My 2GGF James Murphy came to Australia in 1842. His parents were Maurice Murphy and Magraret (Peggy) Sinnott. I am looking to connect with other Murphys or Sinnott's from this family in Ireland or elsewhere!
?
https://genemonkey.com/portfolio/murphys-of-glenbrien/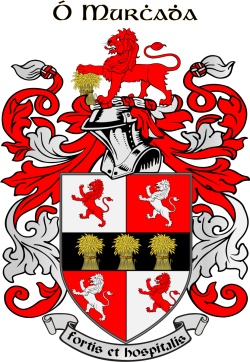 looking for any information on father of Bridget murphy (born 1850) fathers name was Michael and mothers name was Julia i was able to find that Bridget was married to Peter Ryan in 1876 in Dublin in St Andrews roman catholic church they lived at 9 Leeson place records show that Michael and Julia were both deceased by 1876 Any information i have found was in the Dublin area I have alot of information on Bridget and Peter but nothing on her parents I would like to find Julias maiden name Bridget and Peter came to Quebec in 1883 with 3 boys Christopher Peter and James they lived in newberry middlesex canada and had 2 more boys joseph and john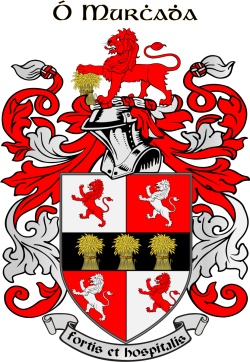 looking for information on jonathan murphy he was married to jane (waddell) murphy his son john c murphy was born in halifax co virginiain 1798 would liketo know where in ireland my family comes from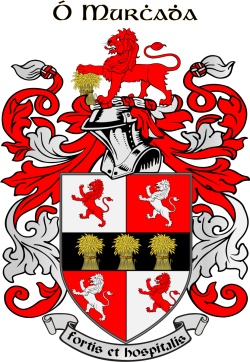 My grandfather's name was Humphrey Murphy. He was married to Margaret O'Hare. My great grandfather's name was also Humphrey Murphy. He was married to Margaret Hengleton. All of the above were born in Ireland. My grandparents died in Cambridge Mass.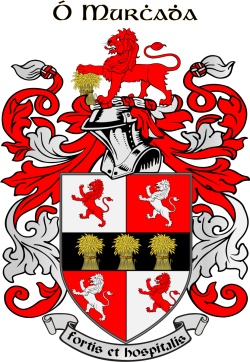 I'm looking for a Mary Bridget Murphy born around 1917 her dad was Patrick Murphy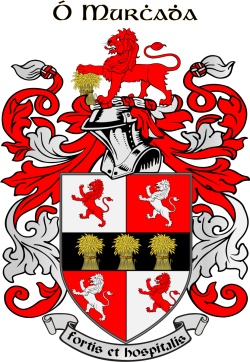 My Grandfathers name was James Archie Murphy I know nothing about him i was never able to meet him i just really want to learn more about the Murphy's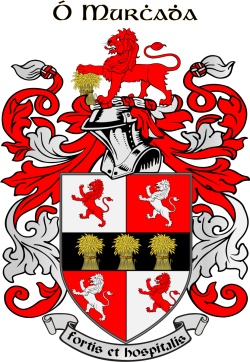 I am planning a trip to Ireland with my in- laws next year and am hoping to find out a bit more about my heritage before we go! What I know is that my father's grandparents came over into Ellis Island sometime between appx 1898-1903 and settled in NY. My grandma married James Murphy, who I believe came from Ruth DeWald and Benjamin Murphy. I am also told that we have a Duke ancestor who was an infamous forger who was chased out of Ireland and into Scotland.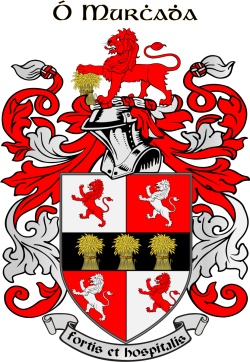 My Murphy family settled in bluefield w.v. and I'm trying to find where. My family member name thorton Murphy father was an were did he come from..most of my Murphy family lives in edgecombe county N.C.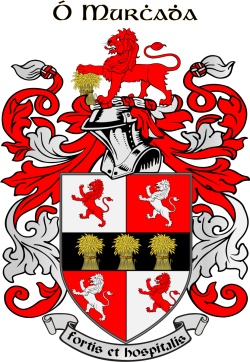 My great , great grandfather came to USA in his 11th year so states his citizenship papers filed in Lynchburg, Virginia ! He signed papers Michael P. Murphy ! He stated he was born Oct. 10,1815 in Armagh, Ireland !! That is all the written history I know !! Family history , word of mouth he came with his 7 brothers to America . I don't know his parents names or any siblings that came to America ! He died as a young man and buried in Lynchburg, Virginia USA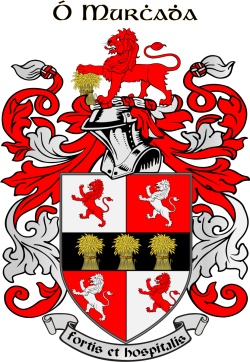 My family member is named James Murphy. He was born in County Tyrone, Dungannon, to be exact. He served in the British cavalry during World War 1. He was a dragoon, a hussar, a cavalry sniper, and a lancer. He was wounded after a German stormtrooper slashed across his face with a knife and left him with scars.
Areas of Origin for MURPHY
Invite more MURPHY family members!
Write an email address and click 'Invite' to share this page with more members of the MURPHY tribe.
Family Coat of Arms Generator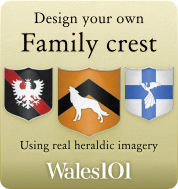 Why not see what your family crest could look like based on your own family characteristics?
Create Crest
Join the Irish Learning Rooms
SHOP
Show off the MURPHY Family Crest…
Wear your crest with pride...plenty of products to choose from