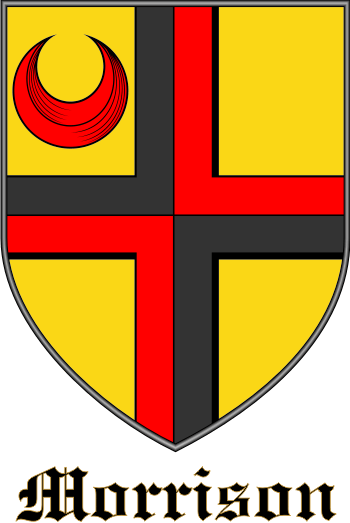 Get this crest printed on...
MORRISON Family History
Recorded in several spellings including Morrison, Morrieson, Morison, and Moryson, this is an Anglo-Scottish surname, which is almost equally popular in Ireland. It is the patronymic form of the surname Maurice or Morris, deriving from the Latin "Mauritius", and meaning swarthy, from "Maurus", a Moor. The popularity of the name was due in part to the fame of St. Maurice, martyred in 286 A.D. The given name Morris was introduced into Britain by the Normans, among whom it was popular. The personal name was recorded circa 1176 when one "Mauricius de Edligtona" was mentioned in the "Social and Economic Documents of London"...