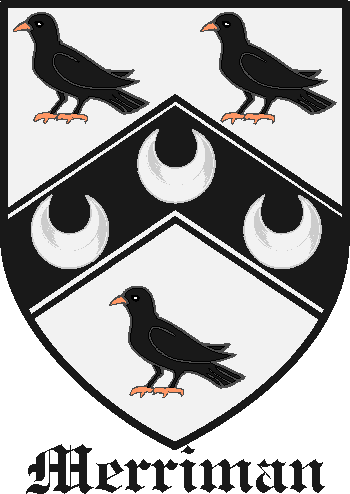 Get this crest printed on...
MERRIMAN Family History
Recorded in several forms including Merriman, Merryman, Merriment, Maryman, and the usually Irish, Marmon and Marmion, this ancient surname is found in most parts of the British Isles, although is never common. It is a derivative of the Olde English pre 7th century personal name 'Myrige', meaning merry, which in the medival period became a nickname surname given either to a person of 'honest' character, or a professional clown, one who took part in the theatres of the day. The suffix ending "man(n)" was in the context of a surname, a form of endearment meaning "friend of". The overall meaning is probably "Merry's friend"...