Join the '500,000 Friends of Wales' Campaign
Community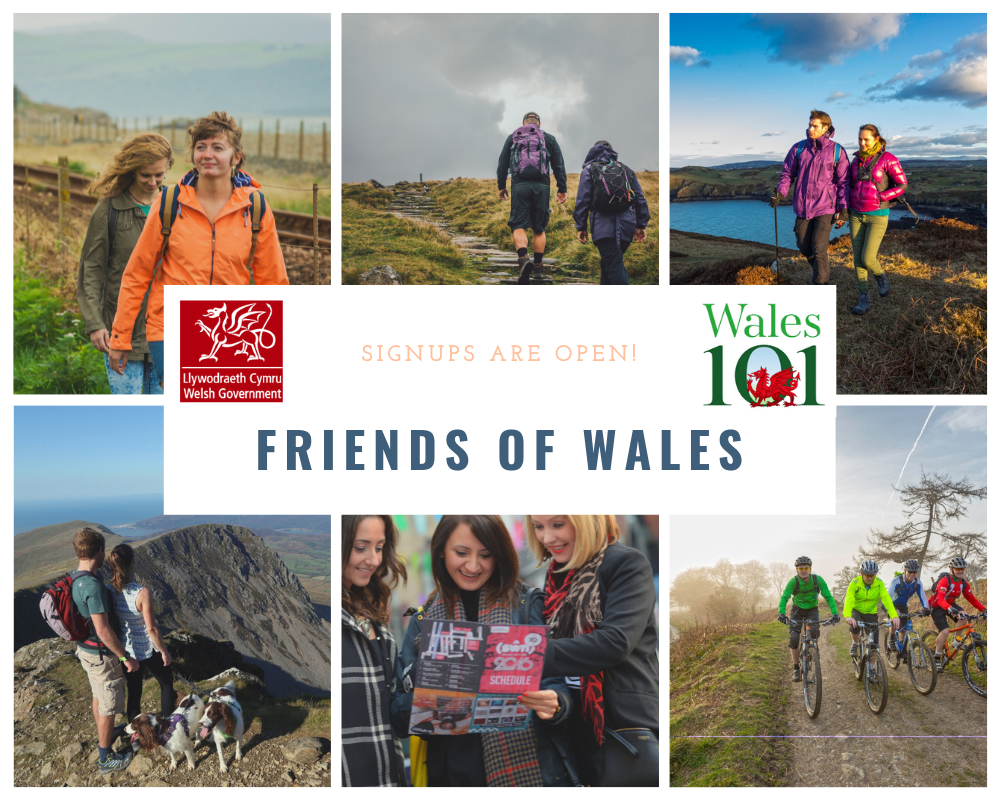 The Welsh Government's International Strategy sets out to raise Wales's profile on the international stage, grow the economy by increasing exports and attracting inward investment and establish Wales as a globally responsible nation.
The Welsh Government has committed to meeting these ambitions, in part, by mobilising the millions Welsh Diaspora around the world. The Welsh Government is committed to mobilising Welsh Diaspora through to help project Wales as a globally responsible nation and to make us more competitive and well known on the global stage. We want to develop an effective relationship with our Diaspora through Wales101.com and showcase Welsh excellence. Our goal is to sign up 500,000 Welsh Diaspora friends. So if you have an affinity to Wales, perhaps you were born, worked or studied here or you have ancestral links to Wales, we would be honoured if you would sign up to become a 'Friend of Wales'.
SIGN UP FORM
Tick Box: I agree to be sent Wales101, Welsh Government promotions only.
Note: We will not use your contact details for any other purposes than those stated in our privacy policy.